'Conor McGregor Made Me the Biggest Villain'- T.J. Dillashaw Looks Back at his 'Snake in the Grass' Moniker
Published 07/22/2021, 11:32 AM EDT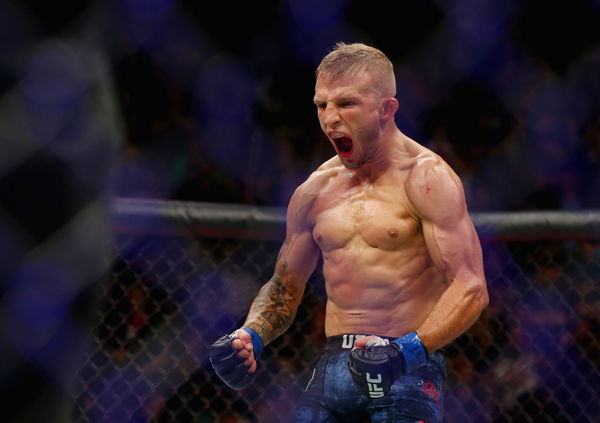 ---
---
Former UFC bantamweight champion T.J. Dillashaw spoke to the media going into his return fight against Cory Sandhagen. Dillashaw headlines the fight card and is back in action after serving a two-year USADA suspension after popping for EPO. Chiefly, a key narrative surrounding Dillashaw's return is entrenched in talks about his suspension and former PED usage.
ADVERTISEMENT
Article continues below this ad
Dillashaw has become somewhat of a villain in the eyes of many fans and it's understandable considering his fall from grace. When talking to reporters he expanded on this narrative and revealed that it was McGregor's infamous 'snake in the grass' that turned fans against him. T.J. Dillashaw had moved away from his camp Team Alpha Male and McGregor implied he was betraying his former team.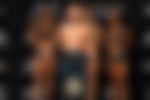 "I became the villain, I think pretty easily when I was fighting against Garbrandt. It was like such an easy narrative of me being the snake. Conor McGregor made me the biggest villain you can because he has all this power behind him right, anything he said was gold. I was the 'snake in the grass' and I traded teams."
ADVERTISEMENT
Article continues below this ad
"I was doing what you needed to do to become the best im the world. Yeah, I was thinking about myself. I am in a one man sport, if you're not doing it then you're a fu**ing idiot. If you want to be the best in the world, travel the world, train with the best, be selfish in this sport."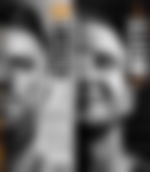 "I'm the CEO of T.J. Dillashaw. A lot of these other fighter let their managers make their decisions for them, or their coaches. I make my decisions. I'm the CEO of this business."
T.J. Dillashaw: Relentless in his pursuit
Even casual MMA fans fully know Dillashaw's drive that ultimately led him to use unfair means. He's been criticized for many things during his career, which includes being a 'bad teammate' by going too hard during sparring.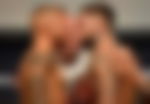 To Dillashaw's credit, he has candidly spoken out on the same at different intervals of his career. He hasn't tried to deflect the criticism that has come his way and in turn, has earned the respect of many fans.
ADVERTISEMENT
Article continues below this ad
Ultimately, it's his performances under the bright lights of the cage that will matter the most above all else. Fans are excited to tune in to see if he returns to his former glory.
Read this story: 5 Interesting Facts You Need to Know About Jairzinho Rozenstruik
ADVERTISEMENT
Article continues below this ad
Trending Stories