Drakkar Klose Reveals Scary Medical Details that Forced Him Out of Fight Against Jeremy Stephens at UFC Vegas 24
Published 04/17/2021, 9:46 PM EDT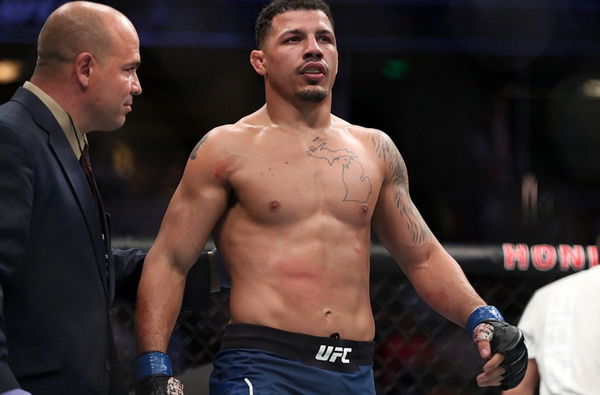 ---
---
Drakkar Klose released a statement on Twitter via Jed I. Goodman following the news of his removal from UFC Vegas 24. Klose was one half of the co-main event feature against Jeremy Stephens in what was to be a fiery match-up. However, the news of his removal came shortly after the preliminary card broadcast went live.
ADVERTISEMENT
Article continues below this ad
The bout was targeted as a 'Fight of the Night' contender, as both men always bring it inside the cage. What's more, the face-off between Stephens and Klose definitely reinforced this belief as things got heated. 'Lil Heathen' shoved Drakkar Klose across the stage after the two went virtually forehead to forehead during the stare-down.
ADVERTISEMENT
Article continues below this ad
Drakkar Klose sheds light on his removal
Initial reports that came out revealed that 'undisclosed' medical issues' were the primary reason for Klose's removal. However, the UFC lightweight fighter provided clarity to the situation and detail the same. Chiefly, it appears Stephens' shove at the stare downs ultimately led to Drakkar Klose's removal.
"After I was pushed by Jeremy at UFC Faceoffs, I immediately felt my hand go numb and neck tighten up. Sean Shelby and the UFC officials sent me to the PI to get worked on by the UFC PI staff for 2 hours."
"I spent the night eating, rehydrating stretching, and even saw the PT staff later that night. I work up early this morning with a migrane/headache, nausea and the only thing that made me feel better was laying in the dark."
Klose issues an apology
Klose revealed that a hospital visit was the straw that broke the camel's back and led to the cancelation. He apologized to fans for the aforementioned situation that seemingly stemmed from the actions of his opponent.
ADVERTISEMENT
Article continues below this ad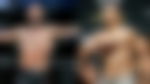 "UFC got me medicine, and I rested for a couple hours before getting up and vomiting. It was at this point that we called the UFC doctor and he made the decision to send me to the hospital. I'm sorry to everyone who was excited for this fight, I tried to do everything I could to stay in this fight, but these issues are out of my control."
UFC fans will definitely hope that the fight is quickly re-booked as soon as Klose is medically cleared. It was a certified banger, and both men will want to put a definitive end to their rivalry sooner rather than later.
ADVERTISEMENT
Article continues below this ad