UFC Fighter Found Not Guilty in Sexual Harassment Battle
Published 03/07/2020, 6:36 AM EST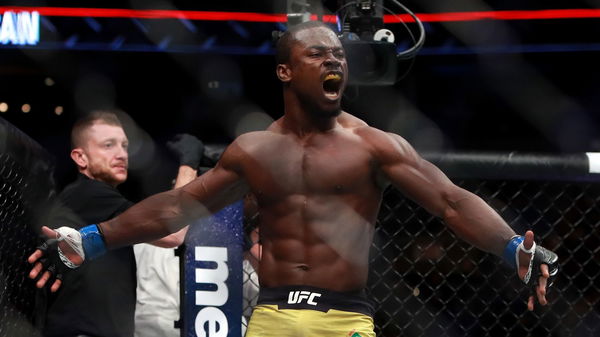 ---
---
Abdul Razak Alhassan is not guilty. His innocence was proven on Friday. He walked out with a clean slate.
ADVERTISEMENT
Article continues below this ad
Back in 2018, Abdul was charged with a sexual assault case. Two women accused Abdul Hassan of rape. Stemming from an encounter after he allegedly took them back to one of their homes in Saginaw, Texas, on March 23, 2018. Alhassan had been working at the Varsity Tavern in Fort Worth that night as a bouncer.
ADVERTISEMENT
Article continues below this ad
The two women were allowed into the club after the older of the two – 20 and 22 at the time — gave her his phone number. After they left the club that night, he went over to the younger girl's home. It was there that Alhassan engaged in what the court deemed was not sexual assault. The case was filed a while after and Alhassan has been in and out of court trying to prove his innocence for almost 2 years.
After both sides and their respective attorneys presented their cases, the jury went to deliberate the entire situation. According to the jury's decision, Abdul Razak Alhassan was found not guilty. The jury also thought that Alhassan was honest and genuine during the interrogation. And that they thought investigators could have handled the case better. All in all, Alhassan walked out free and clean from the above proceedings and we can expect him back anytime soon.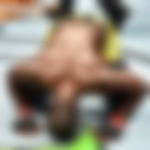 ADVERTISEMENT
Article continues below this ad
"This allegation put his UFC career on hold for about two years. They (UFC officials) were waiting to see what was going to happen. I think he was one of the top welterweights in the country. He was an up-and-coming fighter. He's in shape. He's been training. I think if he can get another fight, he would feel really good to get an opportunity." Barnette said.
Abdul Razak Alhassan's time in the octagon
The last time Alhassan stepped in he octagon was back in September of 2018, at UFC 228. Abdul till the point of being accused was the next up and coming welterweight fighter. He was the one to look out for. He holds an insanely impressive streak and a record of 10-1. His only loss came to Omari Akhmedov at UFC fight night 109. This was back in 2017 and he lost via split decision.
ADVERTISEMENT
Article continues below this ad
Apart from this Alhassan has racked up only wins. All wins were by knockout and within the very first round. And 6 of these were within the very first minute. That's a smashing record! He's free of all allegations now and ready to get back.