Joe Rogan and Dominick Cruz Call For a Change in Judging System Following Jon Jones vs Dominick Reyes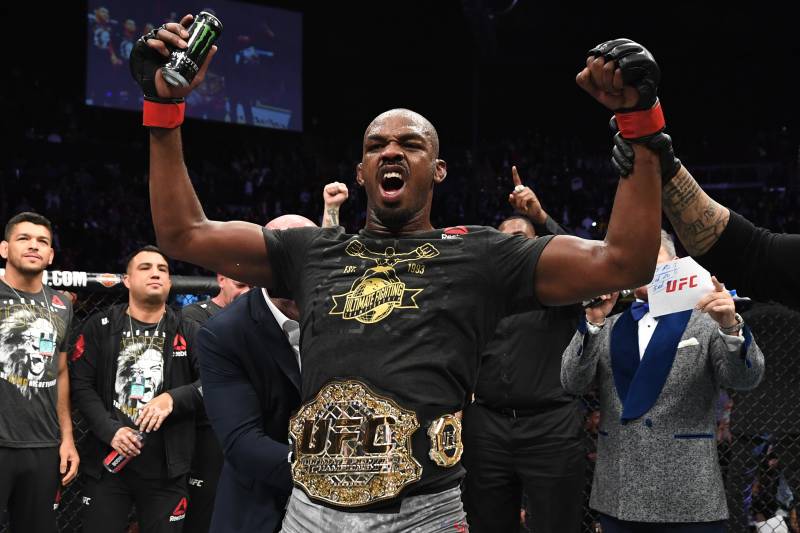 Jon Jones faced Dominick Reyes in the main event of UFC 247. Dominick Reyes gave Jones one of his toughest challenges yet. Reyes found early success in the fight, landing more strikes than the champion. Jones absorbed more strikes in the first few rounds than he did in the entire Thiago Santos fight.
Despite the late comeback by Jon Jones, the fans in the arena believed that Dominick Reyes had done enough to win the fight. Especially in the first few rounds. However, when the decision was announced, fans were not impressed. The Toyota Centre heavily booed the champion. Many argue that it was the judge's fault.
Joe Rogan gives his opinion on Jon Jones vs Dominick Reyes
After the dust settled, commentator Joe Rogan weighed in his opinion.
"He said: "Jon's a champion. I mean, there's no question about it. You can't take anything away from Jon Jones. What you can say is that Dominick Reyes Put on a hell of a show. But, Jon Jones adapted and conquered the fourth and fifth round."
"If you beat him, you gotta beat him. Did Dominick Reyes beat him by decision tonight? Clearly, you heard the boos. Some people thought he did."
Here's a video of Joe Rogan along with Dominick Cruz explaining the situation.
"Did Dominick Reyes beat him [Jon Jones] by decision tonight? Clearly you heard the boos. Some people thought he did" – Joe Rogan#UFC247 pic.twitter.com/NkWr0HeYwd

— UFC on BT Sport (@btsportufc) February 9, 2020
There might be some truth to Joe Rogan's. The judges in MMA have always been a problem. Each State Athletic Commission have their own judges, many of them are boxing judges with no experience in MMA.
Even Dominick Cruz joined agreed and said that the commissions should work along with the UFC to solve the issue of bad judging. He went further and said that the Commissions should not handle everything on their own as it is not working.
Every fight does not need to end in a KO/TKO or a Submission. The judges should not work against the fighters but for them.  A finish may not always be the end result of the fight, especially when there are elite level athletes involved. If the judges cannot do their jobs properly, they should be replaced with people of calibre.
Read: Was Dominick Reyes Robbed of a Title Against Jon Jones By the Judges?
Continue the conversation on the app, join other MMA fans on MMA Fans App