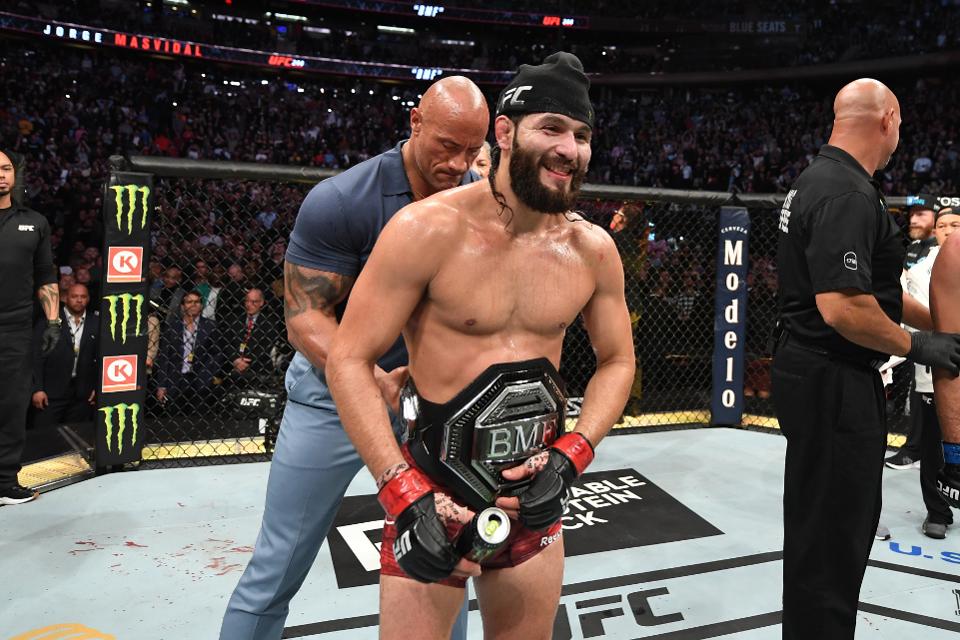 The BMF titleholder Jorge Masvidal appeared in an interview with Submission Radio. Masvidal has recently been present at all possible UFC events and told the interviewers that it was all work.
Jorge made statements regarding his career and the general UFC scenario. About his fight with Leon Edwards, Masvidal said, "If Leon wins the fight, it's going to happen." The fight being referred to here is Tyron Woodley vs. Leon Edwards. Tyron Woodley is a giant name in the UFC Universe and a win against him will definitely put Leon in a much better position. Regarding this, Masvidal said,
"Me and him are going to definitely fight, because now he's a very strong candidate for the fight."
Jorge Masvidal and Tyron Woodley Share a Great Bond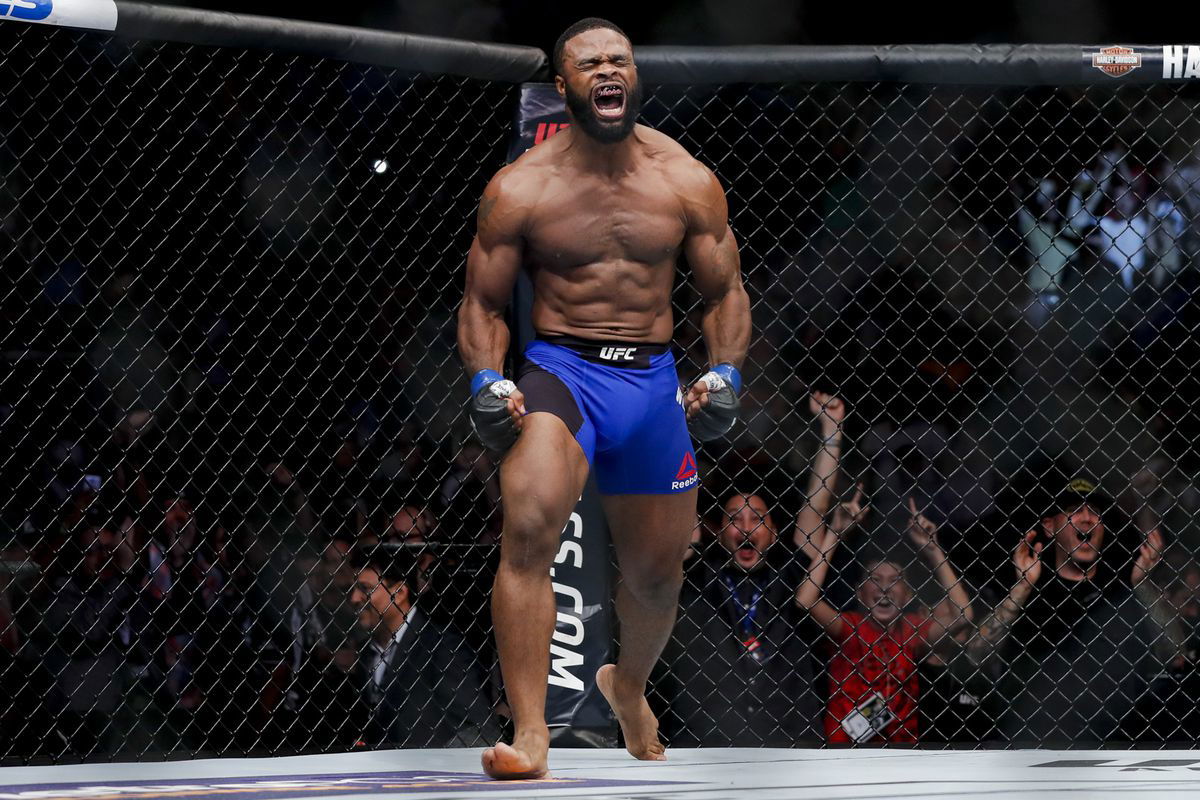 On being asked whether he would face Tyron Woodley, Jorge said that he wouldn't like to pick on Woodley.
"In the case of Woodley, if I had to pick a guy I wouldn't fight, it would be him," Masvidal said. "That's not a guy that I want to fight. But if we're going fight, if we're both in position for the belt, we'll do it. There'd be no heat about it. Afterwards, we'll go hang out, eat food, talk. Me and Woodley have a really good relationship. We see things really similar. It's just business. It's nothing personal."
Jorge Masvidal's immediate future has only one fixture that is bound to happen and that is his fight with Kamaru Usman. The two now have a long-standing beef that has not yet been witnessed inside the octagon. President of the UFC, Dana White stated that plans to fix a fight between the two at International Fight Week 2020.
Leon Edwards is on a streak of wins and a victory over Woodley will help him achieve his ninth. What's more, a fight with Masvidal will provide a huge boost to his career and better opportunities. Will Leon finally get his match with Masvidal after beating Woodley?
Continue the conversation on Telegram, join other MMA fans on MMA Fans Group