The current BMF, Jorge Masvidal of the UFC has made a statement that isn't easy to ignore. He's come out and said that he might be ready to drop a weight class and take on Khabib Nurmagomedov if he's offered the right price. But it isn't that simple.
He currently fights at the welterweight division and Khabib fights in lightweight. They both are currently right on top of their respective weight classes and for this fight to happen, Jorge will be expected to drop down to lightweight. Though he says for the right price this is something he's willing to do, it's not going to be easy. He currently stands at 5'11 and 170 lbs. For him to drop at least 20 pounds is going to be a herculean task. 
Khabib, on the other hand, will be fighting at his current and most suited weight, this is something we need to keep in mind. He's strongest and at his best here and we've witnessed it time and time again. Masvidal hasn't made 155 since his last fight in 2015 for the lightweight division. And now cutting will probably take a toll on his body.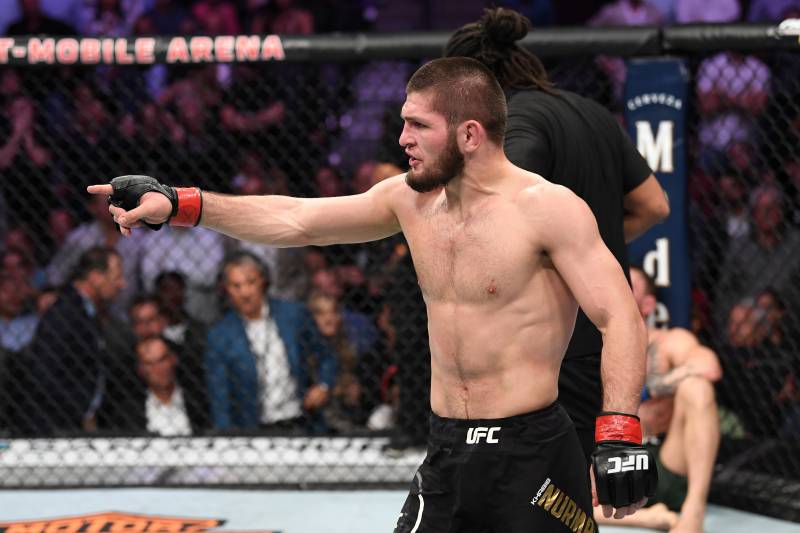 Jorge Masvidal is open to fighting Khabib Nurmagomedov
But his statement was clear, for the right price he's willing to do it. In his exact words:
"Yeah, if the UFC gives us an offer that I couldn't refuse. To cut the weight at this point would be horrendous for me. I haven't made that weight in a while and soon as they took the IV's out from the UFC I couldn't no longer make 155-pounds," Jorge Masvidal said on the HalfCast podcast with Mark Hunt and Tyson Pedro. "So, I went up as fast as I could. For me to do that now, I'd have to put myself through so much suffering. At 170 pounds I am already five percent body fat. So, the rest is just straight water, about 18 or 19 pounds is just water."
But this isn't the only fight in talks. Khabib might actually take upon his rematch with Conor which is huge for both the lightweight fighters. Khabib defends his lightweight throne against Tony Ferguson at UFC 249. if he comes out victorious then a rematch with Conor is certainly on the table.
 As in the case for Masvidal, he's got a fight with Usman coming up sometime soon as per the words of Dana White. To stir the pot further there is speculation of a Masvidal vs McGregor fight as well. So many fights in the mix, so many options for both fights. We actually might have to hold our horses for a while to see this match actually take place. 
All this aside, this is a match everyone would pay to see. Two of the most dominant fighter's the UFC has right now up against each other? Why not! If this was to happen, it would take the entire UFC by storm. It'll for sure be one of the biggest fights to happen and Masvidal will probably receive any price he asks for. 
Masvidal seems confident of making weight and we all know where Khabib stands in terms of confidence. This will for sure turn out to be one of the most spoken about, hyped and controversial fight if it was to happen. Can't wait to see how things pan out!  
Continue the conversation on Telegram, join other MMA fans on MMA Fans Group