Justin Gaethje is Optimistic to Fight Conor McGregor Next: "He'll Fight Me Now"
Published 01/23/2020, 9:11 AM EST
By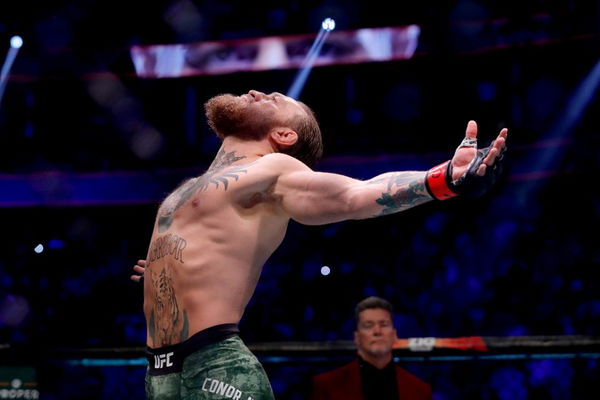 Conor McGregor made his octagon return with an impressive win over Donald Cerrone. This win opened up a few interesting opportunities for McGregor. 
Conor can continue to fight at 170 where he can fight Jorge Masvidal for the BMF title or Kamaru Usman for the welterweight title. The Diaz trilogy is also on the table for Conor at 170. Besides that Conor can move back to the lightweight division to fight the winner of Tony Ferguson vs Khabib Nurmagomeodv. All of these fights will be beneficial to Conor's legacy and financially they will do good business.
However, one name was not brought to the table by many fans while discussing the next opponent for Conor McGregor. That is Justin Gaethje. If it was not for Conor, Gaethje would have been the next title contender after UFC 249. Justin Gaethje is one of the top contenders at the lightweight division who is believed to be a tough opponent for Khabib Nurmagomedov. But after the return of Conor McGregor, it seemed Justin Gaethje would have to wait for a meaningful period to get his title shot.
ADVERTISEMENT
Article continues below this ad
Read: Israel Adesanya reacts to Conor vs Cowboy
Conor McGregor vs Justin Gaethje for the Number One Contender at 155?
However, interestingly on Punchlines Podcast, Justin Gaethje seemed optimistic to fight Conor McGregor next. 
"Ultimately that dude makes his own decisions, and I think he has more confidence now. He needed a win. So yeah, I think he'll fight me now."
ADVERTISEMENT
Article continues below this ad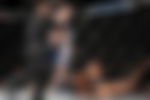 Leading up to the fight with Donald Cerrone, Conor has mentioned Gaethje's name. He even said that Gaethje is on the list after UFC 246. Coach Kavanagh also stated that he would like to see Conor vs Justin at 170. So it is safe to assume that the Conor camp is pretty interested in the fight with Gaethje down the lane. 
However, Gaethje not being present at UFC 246 did not help his case to fight Conor next. If he had been there in the arena on the front row as Masvidal and Usman were then who knows how things would have played out during Conor's post-fight call outs. Gaethje stated:
ADVERTISEMENT
Article continues below this ad
"To be a superstar you have to win and you have to have something special. For me, I hope that knocking people out is my something special because I can't sell myself, per se, and become a different person on camera and a different person off-camera. Ultimately, I think it could hurt me in the long run, just not wanting to take that route. I could have been there [at UFC 246]. I could have been front row. I could have made a scene, but I don't know. And maybe I'll miss an opportunity because I wasn't there."
Conor McGregor vs Justin Gaethje will not be as big as the fight against Masvidal or Diaz. However, many fans believe that Conor and Gaethje should fight next to determine the number one title contender at lightweight division.