Khabib Nurmagomedov Addresses Elbows of Tony Ferguson and a Potential Doctor's Stoppage
Published 02/05/2020, 6:57 AM EST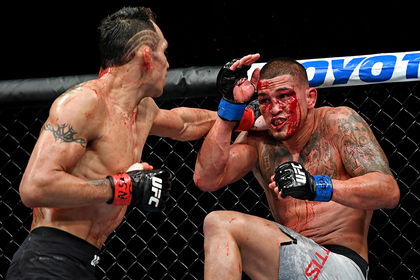 ---
---
The unbeaten, Khabib Nurmagomedov defends his lightweight title against the unstoppable, Tony Ferguson. Khabib has been able to dominate all his opponents with his elite grappling and relentless pressure. On the other hand, Tony Ferguson 's unpredictability, sheer toughness, and his lethal striking have made him a formidable foe inside the octagon. Fans have been waiting for this fight for years now and it seems we will finally see the showdown between these two lightweight elites.
ADVERTISEMENT
Article continues below this ad
There are many ways in which this fight might play out. Khabib might take Ferguson down, beat him down until he gets a submission victory or a decision win. In another scenario, Tony Ferguson might defend Khabib's takedown and outclass him in the striking department. However, there is one more narrative that has the fans worried and excited at the same time. Those are Tony Ferguson's elbows.
Read: Khabib denies to fight Conor even for $100 million
ADVERTISEMENT
Article continues below this ad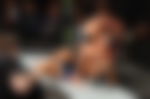 The fight is in New York where the ringside doctor stopped the BMF showdown between Diaz and Masvidal after Diaz got a cut around his eyes. NSAC is very careful while dealing with situations like these. And when Ferguson is inside the octagon you can expect to see some blood during the fight. So fans are speculating that the Khbaib vs Ferguson might end up in a similar way after Ferguson hit Khabib with his elbows.
Khabib Nurmagomedov is confident that the fight will not end in doctor's stoppage
Well, according to the lightweight champion that's not going to happen. In a recent interview when Khabib was asked whether he is bothered that the fight will end with a doctor's stoppage, Khabib said:
"It's impossible to predict a fight. What direction it will go in and how he will do it. I never worried about an opponent's action- what he will do and how he will do it. I always study an opponent's strengths and try to deflect them when I get in the cage."
ADVERTISEMENT
Article continues below this ad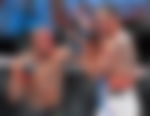 He also addressed the Diaz vs Masvidal fight and stated:
"As far as the cut, I have never seen a fight where Diaz was not bleeding. You, however, never saw a cut on me not even a black eye. So I don't think it'll be a problem. My head and skin are good. Nobody ever cut me and I don't think I'll get one that's so bad that the judges stop the fight. It'll be interesting. I have never been hit in a way that left a black eye, so he has got a task for himself."
ADVERTISEMENT
Article continues below this ad
Well one thing for sure that the fans are hoping that Khabib is right on this ocassion. After all, this is the fight to determine arguably the greatest lightweight of all time.