Khabib Nurmagomedov Will Fight Floyd Mayweather Under One Condition
Published 01/24/2020, 1:07 AM EST
By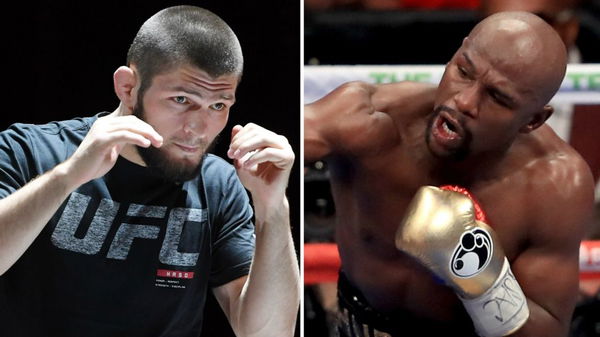 The UFC lightweight champion, Khabib Nurmagomedov defends his title against Tony Ferguson at UFC 248. Though Tony Ferguson is a big threat to Khabib's throne, fans are already speculating what could be next for Khabib Nurmagomedov.
The obvious opponent for Khabib seems to be Conor McGregor after his victorious return at UFC 246. Even UFC president, Dana White has made it clear that the rematch of Conor McGregor vs Khabin Nurmagomedov is the fight to make next.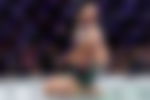 ADVERTISEMENT
Article continues below this ad
However, after UFC 246 a poster of Floyd and Khabib was posted on Mayweather's social media accounts. There have been rumors that Floyd vs Khabib was supposed to happen in 2020. Although looking at the current scenario it is very unlikely that Khabib fights Floyd in a boxing match there are possibilities that we may see this fight in the future.
Read: Khabib Nurmagomedov's Camp demands 100 million for Conor McGregor Rematch
ADVERTISEMENT
Article continues below this ad
Khabib Nurmagomedov vs Floyd Mayweather Stipulation
In a recent interview with TASS, Khabib's father, Abdulmanap Nurmagomedov, talked about the potential fight with Khabib and his stipulation for the fight.
Abdulmanap Nurmagomedov stated that Khabib will fight Floyd Mayweather on only one condition. That is the fight will have 12 rounds, 11 rounds in boxing and 1 round in mixed martial arts.
ADVERTISEMENT
Article continues below this ad
"Mayweather has statistics on fights of 50 wins and zero losses, he is the greatest in boxing and he wants to fight with the same champion who did not lose a single fight, with Khabib, everything is fine, but now we have Tony Ferguson on the line. We said a long time ago: let us finish with Tony, after that we will work with [the team of Ukrainian boxer Vasily] Lomachenko for six months, then there will be a boxing fight. We offer any day anywhere, with only one condition: 11 rounds in boxing and one in mixed martial arts . We will stand 11 rounds against the best boxer, so why not go one round according to the rules of MMA with us? But all things will happen after Tony." explained Khabib's father.
Now it's very unlikely that the fight can be made under this stipulation. However, some might entertain this to bring two of the very best fighters from two different sports inside one ring.