UFC Legends Daniel Cormier and Khabib Nurmagomedov Place Their Tokyo Olympics 2020 Bets
Published 08/05/2021, 3:15 PM EDT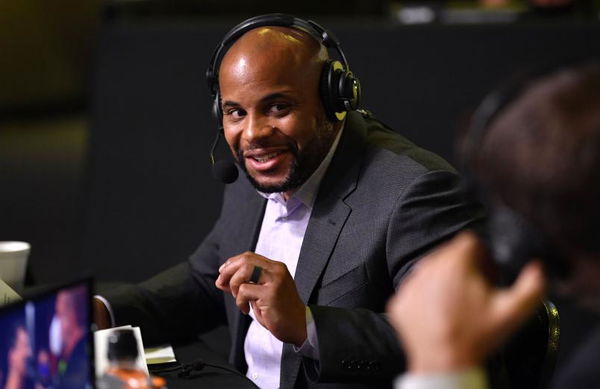 ---
---
Daniel Cormier is one of the best MMA fighters and wrestlers in recent times. He is a two-time Olympian and a former UFC Champion. Wrestling is something he is very passionate about, he continues to coach and train UFC fighters and wrestlers. He teaches them all that he's learned with his years of experience as a wrestler and a UFC Champion.
ADVERTISEMENT
Article continues below this ad
With the Tokyo Olympics underway, Daniel Cormier has been rooting for Team USA wrestling since long before the event started. The former champ thinks that it's gonna be a historic Tokyo Olympics 2020 for Team USA. He had also made some bold predictions, betting on some athletes winning gold medals.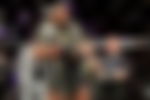 Daniel Cormier bets with Khabib Nurmagomedov
ADVERTISEMENT
Article continues below this ad
Daniel Cormier and Khabib have turned out to become great friends over the years. Cormier has always admired Khabib's wrestling and his ground and pound. He respects Khabib and his story to greatness. Ever since Khabib retired, he's been involved with the UFC and helps train athletes. He has also trained and coached alongside Daniel Cormier.
ADVERTISEMENT
Article continues below this ad
They are always talking trash to each other and have friendly banter all the time. In an interview with MMA Fighting on SBN, they asked Cormier if he bet against Khabib Nurmagomedov in the Olympics. "I would always bet. Like if you're betting USA vs anybody I'm betting USA. Do I feel secure in the bet? No, not as secure as I would like to be, but yes, I do make the bet. Every single time. Every time."
Both of them coach at the American Kickboxing Academy, where there are a lot of Russian fighters as well. Cormier talks about how they always argue whenever a Russian takes on an American Athlete in Wrestling and it's been like that especially during the Olympics.
ADVERTISEMENT
Article continues below this ad
He was asked if he would bet on Snyder against Khabibs's countrymen to which he replied saying, " Of course I am". Daniel Cormier's predictions so far have not been spot on as Kyle Dake lost to Magomedkhabib Kadzimahamedau of Belarus 11-0. A shock defeat that saw the American lose by technical superiority. He still has another chance by way of Repechage, against Geandry Garzon of Cuba on Friday.