UFC Lightweight Reveals Justin Gaethje Offended Conor McGregor And Lost Deal To Fight Him
Published 04/14/2021, 11:00 AM EDT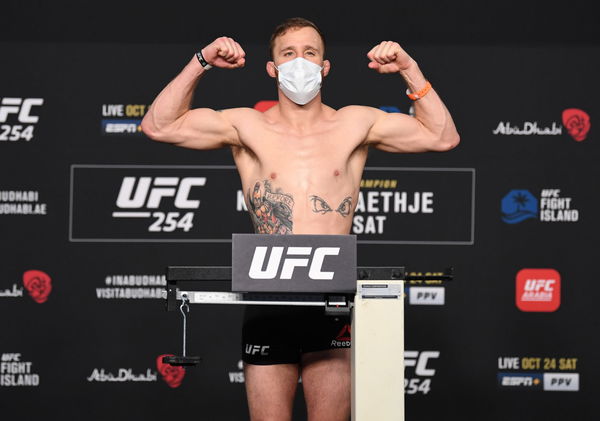 ---
---
Conor McGregor is a man that can change someone's life. Any fighter that gets into the cage with him is guaranteed a million-dollar payout. As a result, McGregor chooses his opponents very strategically. He is fully aware of the position he is in while making fight negotiations. It isn't the best to get McGregor angry in those situations.
ADVERTISEMENT
Article continues below this ad
However, UFC Lightweight Dan Hooker has revealed that Justin Gaethje was 'this close' to signing a deal to fight Conor. However, some comments Gaethje made about McGregor as a husband led to Conor canceling the bout and fighting Dustin Poirier instead.
ADVERTISEMENT
Article continues below this ad
"Why would he change the life of a guy he hates? Or someone who says stupid shit about him? I know old Justin Gaethje was this close to getting that fight across the line. This close to getting that signed. Then he said something about Conor being a bad husband, and Conor pulls out and fights Dustin. It makes complete sense to me.
"Why would he change Justin Gaethje's life? Why would he make Justin Gaethje a multi-millionaire if he's saying he's a bad husband or a bad father? Or he's discrediting him as a man. As a man, being a good husband and a good father is something you take very seriously. So if someone calls it into question, why would he change their life?"
Conor McGregor: Will he never fight Justin Gaethje?
ADVERTISEMENT
Article continues below this ad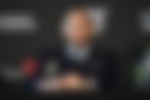 Conor McGregor knows the position he is in when he books his fights. His opponent will definitely be a smaller-name star than him, so they always gain more than he does when these fights happen. As a result, he will be careful about who he gives the 'rub' to.
But McGregor also puts business above personal feelings as well. After all, he fought Khabib Nurmagomedov when they hated each other because that was the biggest fight possible. Along with that, Nurmagomedov was the champion at the time.
ADVERTISEMENT
Article continues below this ad
There was a lot of upside to the Poirier fight for McGregor, including it being a rematch and Poirier being the highest-ranked fighter available. The rematch is also important to McGregor's career and record. But Gaethje has never factored in as a must-have for McGregor, so unless circumstances wildly change, Conor will probably choose to not fight him.