"Jon Jones Would Kick My Ass"- Houston Astros Star Carlos Correa on Potential UFC Debut
Published 05/21/2020, 4:57 PM EDT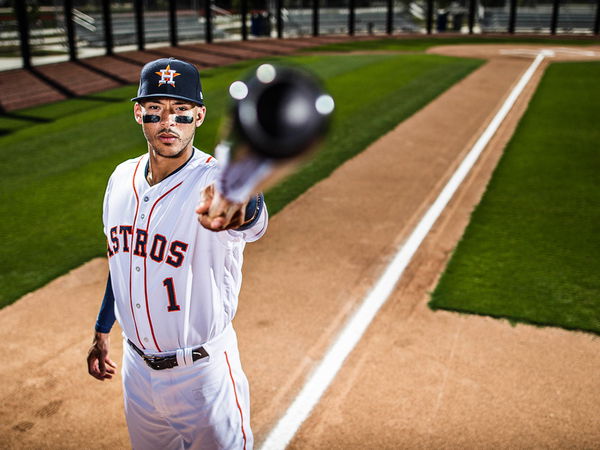 ---
---
The rush and adrenaline set MMA apart from any other sport. Therefore, it is only natural for thrill-seekers to be attracted to the octagon. And lately, the octagon has been calling out to Houston Astros star Carlos Correa.
ADVERTISEMENT
Article continues below this ad
The MLB star is an avid MMA fan. So much so, that he has his own podcast for all things MMA. "It would be me," said the Astros shortstop, when asked about who would make the best fighter in the UFC.
"I would love to cross over into the UFC. I grew up boxing, and I loved it, but I realized, 'Man, in baseball, you don't get hit as much.' In boxing I'm going to have to be constantly getting hit in the face and stomach in the ribs and that hurts. So I stuck to baseball, and it worked out well for me. But definitely I would love to try," said Correa on an MMA Junkie Q&A.
ADVERTISEMENT
Article continues below this ad
The Astros man is so well versed with the MMA culture that he was able to predict the results of the UFC 249 main event accurately. Opening up about the same on his podcast, 'The Walkoff', where he claimed that Justin Gaethje will overcome Tony Ferguson.
Carlos Correa eager to eat punches
Correa insists that he will always follow the sport with a passion. However, when talking about the sport on his podcast, never having been inside the octagon, becomes a little problematic.
Having experienced the intensity and the struggle of performing inside the octagon gives one's statements a sense of authenticity and legitimacy. Something that Correa will forever lack.
"Getting KO'd, I would love to know what that feels like in the octagon. But also getting a KO. It's hard to speak about it and talk about the adjustments fighters need to make when you're on the sidelines.
"But when you're actually in there feeling the power from your opponent, it's tough to make those adjustments. It will be a different perspective if you're able to get in that octagon," explains Carlos Correa.
ADVERTISEMENT
Article continues below this ad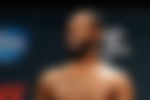 When asked about the weight class that would suit him best, Correa didn't hold back. "I weigh about 215, 220. I could make 205 easily. So, Jon Jones would kick my ass."
There are a series of issues that prevent Correa from pursuing his dream of fighting the likes of Jon Jones. It is one thing to cross over to the UFC from other forms of combat sports, for instance, wrestling and WWE.
ADVERTISEMENT
Article continues below this ad
However, competing in the UFC without having any formal training in the art form is irresponsible could even prove to be fatal. What Correa is so eager to attempt seems like a distant dream at best.
Who do you think would be Correa's first opponent?