Mike Perry Set for His Bare Knuckle Boxing Debut at BKFC KnuckMania 2 in February
Published 01/06/2022, 2:03 PM EST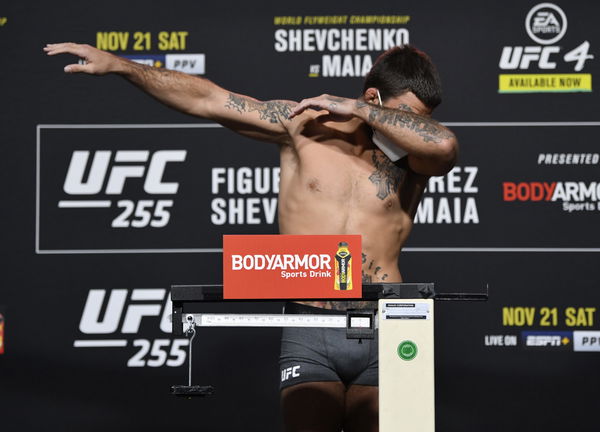 Former UFC welterweight Mike Perry is primed to make his bare-knuckle boxing debut on February 19 at BKFC KnuckleMania 2. 'Platinum' Perry will go head to head against infamous 'The Ultimate Fighter' contestant, Justin Lane. Both men used their own platforms to promote this clash, which does not have a venue set at the moment.
ADVERTISEMENT
Article continues below this ad
MMA journalist Chris Taylor was the first to break the news, which was later confirmed by other reputed outlets. This fight is intriguing for many reasons, one of which being the fact that Mike Perry has seemingly returned to form.
ADVERTISEMENT
Article continues below this ad
Read this story: Top 5 Biggest Rivalries in the History of the UFC
Mike Perry vs Julian Lane: A score to settle
Mike Perry left the UFC on a two-fight skid and was 1-4 in his last five fights. His first fight away from the UFC since May 2016 took place at Triller's Triad Combat event, where he picked up the split decision win.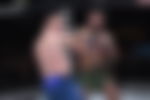 Julian Lane rose to popularity during the heyday of 'TUF' when he notoriously exclaimed, 'Let me bang, bro' on the set of the show. Fans in the MMA community continue to quote the now-infamous line, which made Lane a memorable fighter and personality in the eyes of the fans.
Given the personalities of both men, one would assume this match-up is sure to be a friendly and affable affair. However, the two got into a scuffle at a previous BKFC event and had to be separated by a large crowd of people. The incident was instigated by Lane and Mike Perry was quick to enter into a range where both men got into an altercation.
ADVERTISEMENT
Article continues below this ad
Their brawl has now sold this fight in more ways than one as fans will want to see who comes out on top ultimately. Not to mention, both men have a history of throwing caution to the wind and often engage in wild exchanges. Mike Perry will want to prove that his exit from the UFC roster has a high scaling impact now that he has signed with BKFC.
ADVERTISEMENT
Article continues below this ad