A Look at Tyron Woodley's Accolades Across His Illustrious MMA Career
Published 08/29/2021, 7:21 AM EDT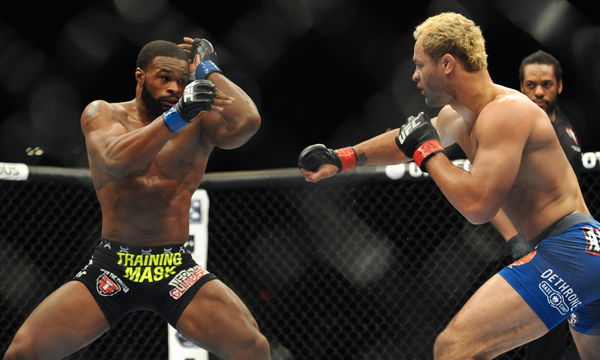 ---
---
Former UFC welterweight champion Tyron Woodley is just hours away from making his pro-boxing debut against Jake Paul. He put to rest his UFC career under less-than-ideal conditions and is keen to make his mark in the boxing world now. The lead-up to the fight has been magnetic and both men now have an ax to grind against each other.
ADVERTISEMENT
Article continues below this ad
Before 'T-Wood' ventures into the world of boxing, let's take a look back at his illustrious career thus far. He has accomplished some truly magnificent things in his MMA career and he's a lock for the UFC's Hall of Fame. Not to mention, he has branched out into other avenues and found success there as well.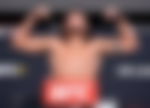 ADVERTISEMENT
Article continues below this ad
Bonus Machine
A criticism Woodley faced during his reign as champion was that he was not an exciting fighter. However, this cannot be further from the truth and his track record when it comes to Performance bonuses is a testament to that. He picked up some lucrative checks while he was champion and before he captured the belt as well.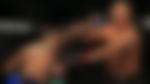 He scored a knockout of the night once against Josh Koscheck. He also picked up a 'Performance of the Night' bonus three times against Dong Hyun Kim, Robbie Lawler, and Darren Till. Furthermore, he also picked up two 'Fight of the Night' bonuses for his war against Stephen 'Wonderboy' Thompson and Vicente Luque.
A Hall of Fame-worthy resume
Given the way he ended his career, Tyron Woodley's legacy has taken somewhat of a beating over the years. However, upon closer examination, he has one of the most prolific resumes amongst any fighter in UFC history.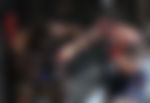 He faced multiple generations of talented fighters right from his days in Strikeforce before joining the UFC. While he may have come up short against the newer breed of welterweights like Colby Covington and Kamaru Usman, he was extremely successful against two generations of 170-pounders before that.
Credentialed names such as Paul Daley, Carlos Condit, Kelvin Gastelum, and even much bigger fighters like Darren Till were all vanquished by Woodley.
ADVERTISEMENT
Article continues below this ad
A star from the very beginning
Some fighters peak at different stages of their MMA careers. However, 'The Chosen One' was someone that everyone had their eye on right from the beginning. The five-time world champion was a bright prospect early on earning Strikeforce's 2010 Rising Star of the Year as well as 2009's Prospect of the Year.
ADVERTISEMENT
Article continues below this ad
Not to mention, his collegiate wrestling career is as decorated as they come. He's a two-time D-1 All American out of Missouri State (2003, 2005) and the Big 12 Conference Champion (2003). Given these credentials alone, it is no surprise whatsoever that Tyron Woodley became the star UFC fighter he will be remembered as.
Read this story: UFC Champions Who Never Successfully Defended Their Belts