Ben Askren Doesn't Think Fight With 'Coward' Jake Paul Will Happen
Published 12/28/2020, 1:08 PM EST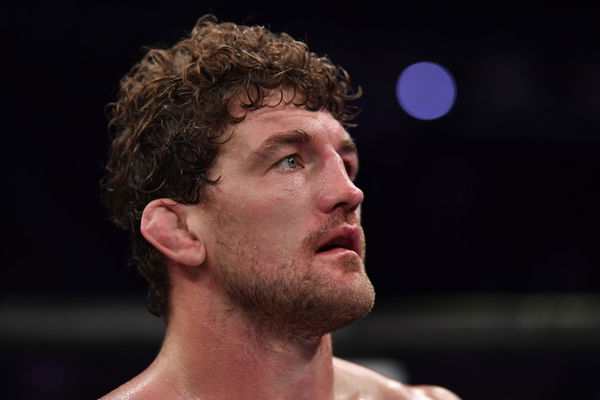 ---
---
Despite being retired, Ben Askren is still receiving call outs. Last month, following his win over Nate Robinson, Jake Paul called out the former UFC welterweight.
ADVERTISEMENT
Article continues below this ad
Askren accepted an offer to fight the YouTube star. However, since then, Paul has been silent on the matter. This has led to Askren believing that Paul is a coward.
Askren took to Twitter to provide a complete and short breakdown of what exactly transpired between him and Jake Paul. Paul made headlines after knocking out former NBA player Nate Robinson on the co-main event of Mike Tyson vs Roy Jones Jr. Despite only a record of 2-0 in professional boxing, he has proved that he has serious power in his gloves.
ADVERTISEMENT
Article continues below this ad
Following his second professional boxing win, Paul called out several fighters, which included Conor McGregor and Nate Diaz as well. Askren was also among one of the fighters whom Paul called out.
"So let me give you a little recap of the situation. I'm retired, coaching wrestling, doing some podcasts, buying some Bitcoin, enjoying life. I don't really wanna fight anybody.
"So in November, this jabroni Jake Paul calls me out, puts up a poster with my name, haha it's kinda funny. Whatever, right? No big deal," Askren said on Twitter.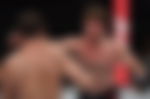 Ben Askren accuses Jake Paul of going silent
While accepting the fight, Askren slammed Jake Paul for pretending to be an athlete. He went on to highlight his accolades of being an NCAA champion as well as an Olympian on top of being a champion in multiple MMA organizations.
Askren's career ended rather abruptly after he had to undergo hip surgery. However, despite hanging up his gloves, Askren isn't averted to making some easy money by fighting Jake Paul.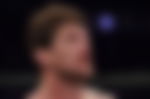 "Well then, a couple of weeks later, I get a couple of texts, and a week after that I get some calls and I get an offer. Okay, this guy really wants to fight. Am I opposed to making some easy money? Beating up a YouTuber? Of course, I'm not.
ADVERTISEMENT
Article continues below this ad
"So what do I do? 'Sure, Jacob, I'll fight you.' No problem. I accept publicly on Twitter, nonetheless. Since then Jacob has gone silent. Jacob is kind of a coward. Sorry guys, I don't think the fight is happening."
Despite the one with years of professional combat experience under his belt, Askren opened as an underdog against Jake Paul. This is because the former used little striking in his MMA career.
However, despite who wins the fight, it is certain that the two will make a significant amount of money.
ADVERTISEMENT
Article continues below this ad