Ben Askren Says He Doesn't Know Anything About Kylie Jenner or Kendall Jenner
Published 03/27/2021, 8:51 AM EDT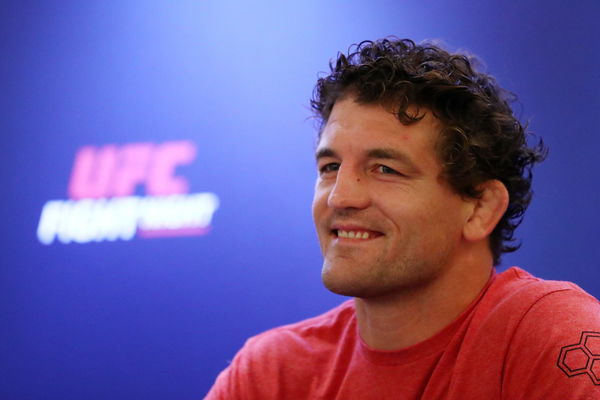 ---
---
Ben Askren fights Jake Paul on April 17, as the duo is set to clash inside the squared ring. Ahead of that, the duo took part in the Triller press-conference for the event. And as one might expect, there was no shortage of attacks from both sides on the other.
ADVERTISEMENT
Article continues below this ad
Askren brought up Jake's brother Logan Paul and mentioned how he first got acquainted with 'The Problem Child' through Logan. 'Funky' also mentioned that he thinks Logan is more talented and generates more followers.
"I have heard of Jake Paul prior to accepting this fight. But I couldn't have told you a lot about him or his brother. I knew he kind of came out in his brother's shadow. He is trying to build in his brother's footsteps. His brother is a lot more talented, larger following, those type of things," said the former multi-organization welterweight MMA champion.
ADVERTISEMENT
Article continues below this ad
Paul seemingly took those words a bit too personally. He responded by saying that's like comparing the famous reality TV siblings, Kylie and Kendall Jenner, with each other, saying, "You literally went on your Instagram and ask people for roasts. That was a top comment. Say that his brother is better than him. That's like calling Kylie Jenner, Kendall Jenner."
'Funky' then said he knew nothing about the famous Jenner sisters. "I don't know anything about them."
However, this shouldn't come as much of a surprise to the general audience, despite the fact that the Jenner sisters are incredibly popular.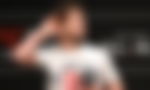 Askren is a man devoted to his trades of wrestling and MMA. he is a lifelong athlete and spends his retirement life teaching kids about those disciplines.
Ben Askren or Jake Paul: Who won the press-conference battle?
Both parties shared some verbal assault on the other. However, 'Funky' maintained a cool, calm demeanor throughout the event, whereas 'The Problem Child' was very easily riled up by whatever Askren offered. This might be from the fact that Askren has been a combat athlete throughout his career. He knows how to control his emotions in any sort of situation.
ADVERTISEMENT
Article continues below this ad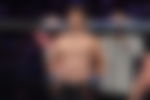 Whereas, 'Funky' will be the first real fighter Paul is going to fight. His previous wins inside the squared ring have all been against non-fighters. So, maybe 'The Problem Child' was a bit nervous after feeling Askren's energy. So, Askren certainly got the better of Paul for the most part.
What did you make of the whole press-conference? Who's your pick when they eventually fight?
ADVERTISEMENT
Article continues below this ad