Conor McGregor to Personally Reach Out to 'Proper Irish Lady' Who Snubbed Mike Tyson for Him
Published 06/18/2022, 10:40 AM EDT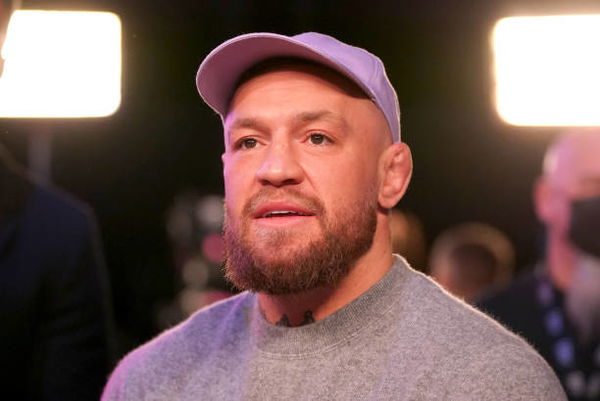 Conor McGregor is the biggest Irish martial artist in the world. Likewise, Mike Tyson is a big name & legend of the sport of boxing. The two have a cult following. But who will fans pick if these two were to square off against each other? One Irish fan was put under the spot in a viral video to answer it.
ADVERTISEMENT
Article continues below this ad
McGregor saw the response and reacted to his countrymen making a clear pick.
ADVERTISEMENT
Article continues below this ad
In a short clip where a lady is asked who would win a fight between Conor McGregor and Mike Tyson, she said, "…They both have the aggression. I'm gonna have to go with Conor because he's Irish."
An interesting element in the video was that Mike Tyson was right behind the lady who didn't know about it. And her reaction to seeing 'Iron Mike' was priceless.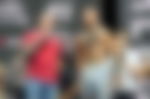 Meanwhile, the viral clip had Conor McGregor sharing it on his Instagram stories. "That's how you back your own!" wrote 'The Face of the Fight Game' in his stories.
Later, he had a dedicated Instagram and Facebook post to celebrate the lady's backing of her countryman. Although, he soon removed the Instagram post.
In the post, Conor McGregor wrote, "Who is this Proper Irish lady loyal to the backbone in the US can anyone tell me? I wish to reach out and gift. That is how you do it! If you ever found yourself publicly going against your own. You are a loser. No two ways about it. L.O.S.E.R Loser."
'The Notorious' added, "Whatever about anything, you back your own no matter what! Respect this Proper Irish woman in New York backing her own! What it is all about! Back. Your. Own. Ireland baby! Ya's'r all nuts I love ya's. Even the little turn coat red coats. I forgive. Yous are going through enough, losers"
"Ireland baby! The one, the f*cking only! Ireland," concluded the Irish superstar.
Conor McGregor talked about the lack of attention he received
ADVERTISEMENT
Article continues below this ad
The Irishman won three UFC championships, including an interim featherweight title, with one undisputed featherweight and lightweight title each to go with it.
However, he revealed that he didn't have the best reception when he came to his hometown with the UFC title for the first time. He expressed these emotions after he saw a clip of his Paradigm Sports teammate Jiri Prochazka getting a grand reception, after his title win, in the Czech Republic.
ADVERTISEMENT
Article continues below this ad
WATCH THIS STORY – What's Next For Jiri Prochazka After A Last Minute Win Over Glover Teixeira At UFC 275
What do you make of Conor McGregor's post to the Irish lady's video?