Demetrious Johnson Responds to Fans for Not Watching Muhammad Ali Fight Earlier in His Life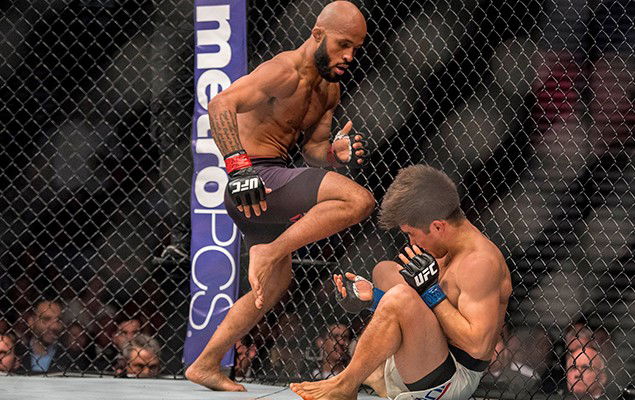 In a recent interview with Josh Gross of sherdog.com, Demetrious Johnson clarified his tweet about not watching Muhammad Ali fight until recently. He said, "I know a lot of athletes were pretty shocked that I didn't watch a lot of Muhammad Ali. When I post like that, it's legit and I'm honest. I don't just post s*** to get notoriety or clout. That was literally my first time watching Muhammad Ali box."
In 1986, four years after Ali's career ended, Johnson, also a Kentucky native-like Ali was was born. He revealed that his knowledge about the legendary boxer was limited to the basic known facts.
'Mighty Mouse' said, "If I said I know Muhammad Ali did X, Y, Z, I'd be kind of lying." However, he understands that Muhammad Ali will always be considered the G.O.A.T, even though many believe that Floyd Mayweather Jr. is worthy of the status.
I spoke with @MightyMouse recently for @sherdogdotcom and asked about this tweet from September that revealed he had just watched Muhammad Ali for the first time. Crazy, right? That's how most of us reacted.https://t.co/fmzv3xFiss pic.twitter.com/NSTlO2mMEx

— Josh Gross (@yay_yee) November 20, 2020
Muhammad Ali is arguably the greatest of all time
Fans across generations consider Muhammad Ali as the greatest fighter of all time. There is very little argument that the charismatic boxer was one of the most iconic names to enter professional boxing. Furthermore, his popularity was such that he even features in debates concerning the greatest fighters across various combat sports.
When it comes to the G.O.A.T debate in MMA, many fighters and fans put up the name of Demetrious "Mighty Mouse" Johnson as a front runner. But, the former UFC flyweight champion shockingly revealed that he just watched a Muhammad Ali fight for the first time. This came as a surprise to many combat sport enthusiasts.
Just watched my first Muhammad Ali fight… he was way ahead of his time!!

— Demetrious Johnson (@MightyMouse) September 13, 2020
Demetrious Johnson says he doesn't watch fights as a fan
Johnson is famous for his movement, speed, angles, timing, and flow. Enthusiasts regard him as the most technically complete fighter to have ever graced in MMA. "Mighty Mouse" says, he barely watches fights as a fan as he believes he gets way too invested in analyzing errors and what a fighter could have done better.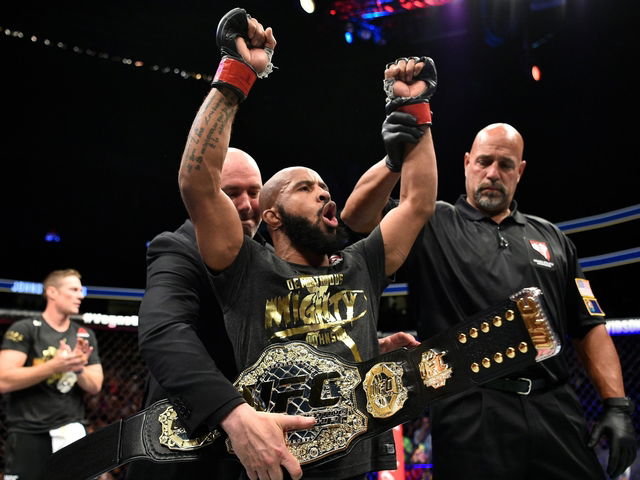 The ONE Championship fighter said, "I think that's probably one of my best attributes. I sit back and look at things at a detailed level. When I'm at home, I don't watch mixed martial arts or fighting at all because I can't sit there and enjoy it as a fan. I sit there and start analyzing s***, my mind wanders what a fighter could have done better."
It is fascinating that a legend like Johnson has only recently watched Muhammad Ali in action. Many fighters get inspired by Ali from their childhood. Does being a fighter really take away their ability to just enjoy watching fights? Let us know in the comments.
Continue the conversation on the app, join other MMA fans on MMA Fans App