"Dumbest Sh*t" – MMA Fans React to Khabib Nurmagomedov-Tyson Fury "Street Fight" Insinuation
Published 05/25/2022, 7:03 AM EDT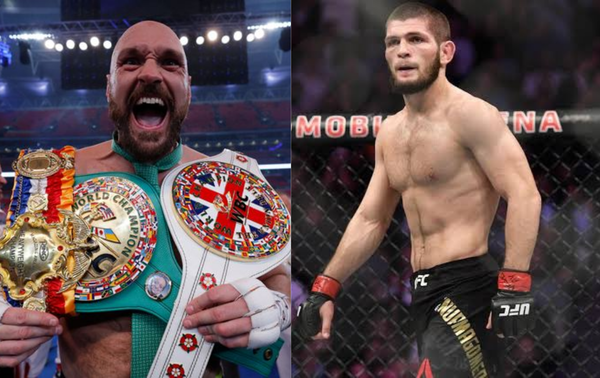 Among fans of combat, there has always been a keen interest in which style of fighting will prevail when put to the test. Over the years, we have seen that in Mixed Martial Arts where strikers meet grapplers and vice versa. Also, we have seen MMA fighters do boxing and boxers fight in MMA. One question that ponders though is who would win if the fight took place on the street? Fans had a debate on this involving Khabib Nurmagomedov and Tyson Fury.
ADVERTISEMENT
Article continues below this ad
 

View this post on Instagram

 
Recently on their Instagram, a page named MMA pack shared a post. In the post, one can see a collage of Tyson Fury and Khabib Nurmagomedov. The photo also contains two words: Street Fight. This caption of the photo said, "Who wins in a street fight? 👀 👊"
ADVERTISEMENT
Article continues below this ad
Fans and followers of combat sports had an interesting reaction to the same.
A user named, dare_it_all, commented, saying, "At a certain point size does matter and this is that moment 💀🤣"
Another fan with the username logzwilliams expressed his support for Tyson Fury. He commented under the post saying, "Literally if a slight jab lands Fury wins."
User ricardourjais commented under the post saying, "C'mon, tyson would break khabib in two 😅."
Yet another user, tom030._ expressed his opinion on the matter and said, "People really out there thinking khabib wins💀."
dannylibretti commented under the post and said, "This is the dumbest s**t I've ever seen. Fury dominates him in a street fight no doubt."
While it may seem as if the comment section had picked a clear winner, that certainly wasn't the case. 'The Eagle' from Dagestan had people who picked him to win if this encounter ever happened.
A fan named amartinez3036 expressed her opinion on why she thinks Nurmagomedov wins. She said, "Khabib. MMA is geared more towards a street fight."
callum_applebyy seemed to agree with the above comment and said, "1 single leg will take him off balance and he'd wrap a choke up very quick."
merabti_med7 commented under the post and said, "Khabib every time."
A fan named nomat93 simply had a one-word answer. He said, "Khabib."
User chad_530 commented under the post saying, "If you don't think khabib wins this 10/10 times you know absolutely NOTHING about the fight game"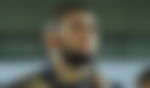 While fans of both athletes debate about who wins, it is important to note that both
Tyson Fury
and
Khabib Nurmagomedov
have been very complimentary about each other.
Are Khabib Nurmagomedov and Tyson Fury friends?
Often, athletes in combat sports have been very appreciative of each other. Such has been the case between the former UFC champion, Khabib Nurmagomedov, and the modern boxing great, Tyson Fury.
When Tyson Fury won against Deontay Wilder, Nurmagomedov posted a video of him congratulating 'The Gypsy King'. Similarly, when Fury beat Dillian Whyte in his last fight in the ring, Nurmagomedov penned down a message for Fury and mentioned that Fury is a great man and a great champion while congratulating him.
ADVERTISEMENT
Article continues below this ad
Tyson Fury showed his appreciation for Nurmagomedov. In his tweet, Fury mentioned how Nurmagomedov did it right, got in the sport, won, and left the sport while being on the top. He also mentioned "Big Respect" in his tweet.
It is good to see two champions from different sports hold each other in high regard. While Nurmagomedov stays retired and vested in other ventures, it will be interesting to see what Fury does next after he announced his retirement.
ADVERTISEMENT
Article continues below this ad
Watch This Story: Conor McGregor's Super Human Transformation After the Horrific Injury at UFC 264
Let us know your thoughts on this saga in the comments down below.