Floyd Mayweather Confirms Conor McGregor Rematch Date; Reveals if It's Going to Be an Exhibition or Professional Fight
Published 09/21/2022, 7:51 AM EDT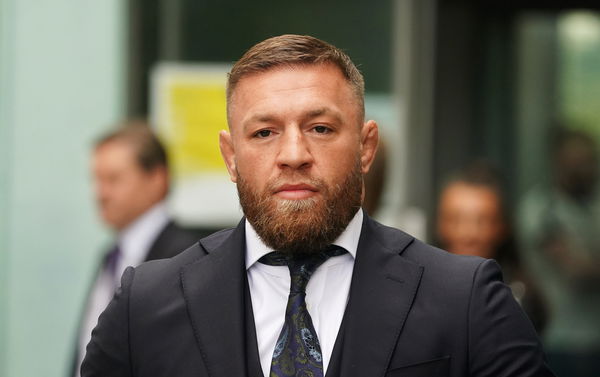 It seems like Conor McGregor has an upcoming fight and a big name to face soon. While fans have been waiting for him to get back to the Octagon, the UFC star has other plans. As per reports, the fighter will face Floyd Mayweather in a boxing bout next year.
Their first match in 2017 saw McGregor's defeat. Mayweather won the match through a TKO in the tenth round. However, their second fight will give the mixed martial artist yet another chance to claim a win in another sport.
ADVERTISEMENT
Article continues below this ad
As per 'DailyMail', Floyd Mayweather confirmed a boxing match against 'The Notorious' that will take place in 2023.
As per their article, the boxer is currently having final negotiations with Conor McGregor. In an exclusive conversation with 'Sportsmail', the undefeated boxer shared some more details about the highly anticipated bout.
He said (h/t DailyMail), "'I want to go out there this weekend and have fun [against Mikuru Asakura]. Then I have another exhibition Dubai in November and me and Conor McGregor in 2023."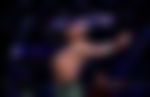 "We don't know if it's going to be an exhibition or a real fight. But there's been talks of both. I would prefer an exhibition," he added.
Floyd Mayweather said he would prefer an exhibition because he doesn't want to take more punishment from the sport.
"So, guys like Conor McGregor and guys that don't really hit hard such as YouTubers or UFC guys, I don't really mind colliding with those kinds of individuals but nothing where I am going to put myself in a position where I am going to harm myself…".
It would be interesting to see if the match ends up as an exhibition one.
The Conor McGregor and Floyd Mayweather rematch
'Money' also earned about $280 million from the first fight. 'Mystic Mac' reportedly made around $130 million. Hence, the crossover was a successful move for both personalities and also boxing and MMA. It has encouraged several athletes to further explore the combat world. In fact, McGregor's rival, Nate Diaz too, might soon enter the world of professional boxing.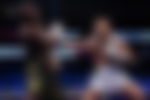 While people have been wanting to see Mayweather versus McGregor, it surely took a while for the second bout. Regardless, it would be interesting to see what takes place next.
ADVERTISEMENT
Article continues below this ad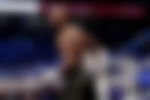 In the UFC, McGregor is coming off two back-to-back losses. He last fought Dustin Poirier at UFC 264 and suffered a broken left leg. As a result, the fighter had to undergo surgery. Post this, many questioned if he would continue MMA.
However, so far, McGregor has maintained his stance on a return to MMA and boxing. He frequently shares his training updates on social media. While his return to MMA is still a topic for speculation, fans are excited to see him in action, regardless.
ADVERTISEMENT
Article continues below this ad
What do you think about Conor McGregor's return to boxing? Will be able to defeat Mayweather this time? Let us know in the comments below.
Watch this story: "Never Run Up on Joe Rogan" – Jorge Masvidal Reacts to Resurfaced Video of 'Crazy Guy' Getting 'Eliminated' by the UFC Legend