Former UFC Champ Chuck Liddell Says Robbie Lawler Couldn't Knock Ben Askren Out- Predicts Jake Paul vs Ben Askren Fight
Published 04/17/2021, 5:34 AM EDT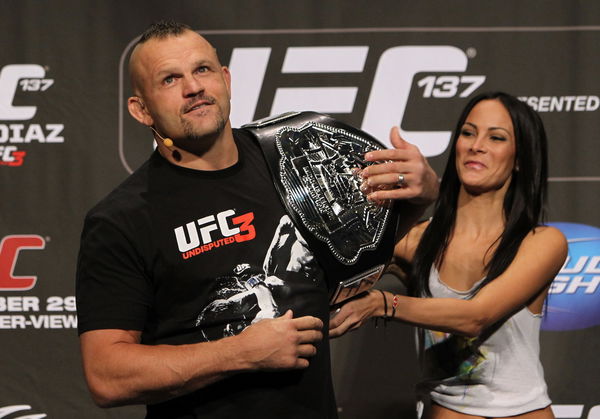 ---
---
Former UFC light-heavyweight champion Chuck Liddell will keep a close eye on how things unfold as former MMA star Ben Askren makes his debut inside the squared ring against YouTuber Jake Paul. Striking is not Askren's strongest skill set. So many believe 'The Problem Child' could take advantage of that and knock 'Funky' out, as the latter's 2019 loss might trick people into underestimating his chin.
ADVERTISEMENT
Article continues below this ad
Liddell acknowledged that boxing differs from MMA or kickboxing, but 'The Iceman' doesn't believe it would be easy to knock out 'Funky'.
ADVERTISEMENT
Article continues below this ad
"People don't understand a lot of times boxing striking, kickboxing striking. And then MMA striking is different. Your stance changes, your distance changes, timing changes. So a lot of differences but you know, he's the guy that's a decorated wrestler, and mentally tough and, and I think unless I really don't think he's gonna I think he thinks he got knocked out in that one fight," said Liddell.
"That he's gonna be easy to knock out he's not easy not he got he went out there Robbie Lawler and rather Robbie Lawler has dynamite in his hands and he and he had a hard time with that he brought he hurt him, but he didn't knock him out. So it's gonna be it's gonna be tough to knock him out," added 'The Iceman'.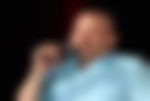 Liddell was one of the first few prominent superstars of the UFC, and even after his retirement, his legacy has remained intact. Hence, it's no surprise he is rooting for MMA star Askren.
Is Chuck Liddell right about Ben Askren?
Askren has been knocked out only once in his long professional career. He has fought killer strikers like Robbie Lawler, Luis Santos, Andrey Koreshkov, Douglas Lima, and more in the cage. If he didn't get knocked out by those fighters with the four-ounce MMA gloves, it's tough to imagine a YouTuber putting him away with 10-ounce boxing gloves.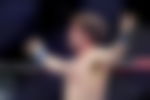 Askren might not be the most soothing striker, but he knows how to effectively use his awkward style to defend himself. It remains to be seen if 'Funky' can put it to full use against 'The Problem Child'.
ADVERTISEMENT
Article continues below this ad
What did you make of Chuck Liddell's take on Askren? Let us know your thoughts.
Also Read: A Look into Stipe Miocic and His Fire Fighting Career
ADVERTISEMENT
Article continues below this ad