Henry Cejudo Says Badou Jack "Will Kill" Logan Paul In Boxing
Published 06/15/2021, 6:37 AM EDT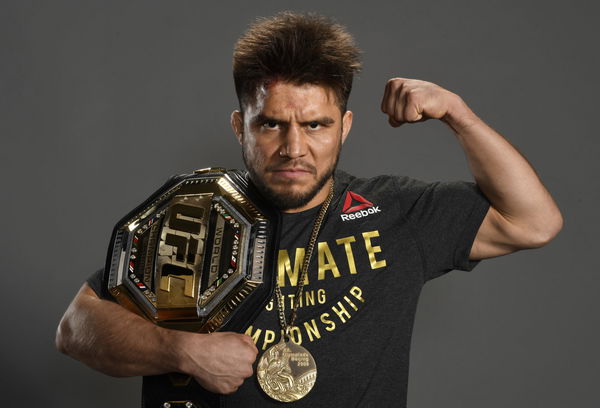 At Floyd Mayweather vs. Logan Paul event, boxing fans witnessed two intriguing clashes. One was the main event clash between Mayweather and Paul, and the second was the clash between Badou Jack and Dervin Colina. This event got a lot of well-known combat sports athletes' attention as well, including former UFC two-division champion Henry Cejudo.
Cejudo shared his thoughts on this intriguing event on multiple occasions. It was clear that he was against the idea of a YouTuber fighting a former elite boxer and even called Mayweather out multiple times for a boxing match. However, Cejudo's thoughts on the second intriguing clash between Badou Jack and Dervin Colina were only positive.
Hey 50 – 1 @FloydMayweather imagine what an Olympic gold medalist would do to a guy who lost to a YouTuber. You wouldn't make it past two rounds with me. #oldman

— Henry Cejudo (@HenryCejudo) June 7, 2021
ADVERTISEMENT
Article continues below this ad
Who next for Logan Paul?
As Paul took on one of the greatest boxers of all time, everyone is wondering who would be next for Paul? 
A recent interview of ES News took place for the Mike Tyson vs. Lennox Lewis fight announcement. And Jack was present there along with Cejudo. 
The interviewer asked Jack whether a fight between him and Paul could take place? On this question, Cejudo also shared his thoughts on what will happen if Paul were to go up against Jack.
"There is a big difference in the weight (referring to Mayweather vs. Paul). This man (Badou Jack) right here would kill him (Logan Paul). I say you (Jack) bet the house. You will make it. Take him (Paul) all the round."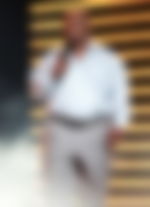 Why does Henry Cejudo believe that Logan Paul is no match for Badou Jack?
As far as the tale of the tape goes, Paul had every physical advantage. He is 18 years younger and was 34.5 lbs heavier than Mayweather at the fight.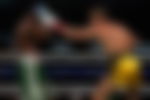 Watch This Story: Floyd Mayweather vs. Logan Paul Stats Comparison: Height, Weight, Reach, Age, and More
ADVERTISEMENT
Article continues below this ad
There was no official winner as it was an exhibition bout. However, it was a win for the 'Maverick' as he went to the distance against the former undefeated 50-0 pound-for-pound king, Floyd Mayweather.
Meanwhile, Jack is in his prime and coming off a spectacular fourth-round stoppage victory against Dervin Colina. Furthermore, there is not much weight difference between Jack and Paul. Hence, Cejudo believes that Jack would easily win against Paul if the fight ever comes to fruition.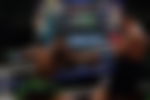 What do you make of what the former UFC two-division champion, Henry Cejudo, had to say on Jack vs. Paul? Will the 'Maverick' fight Jack next in a professional boxing match?
ADVERTISEMENT
Article continues below this ad