Jake Paul Criticized for "Same Old" Antics After PFL Announcement: "He Has Run Out of Steam"
Published 01/06/2023, 2:15 PM EST
By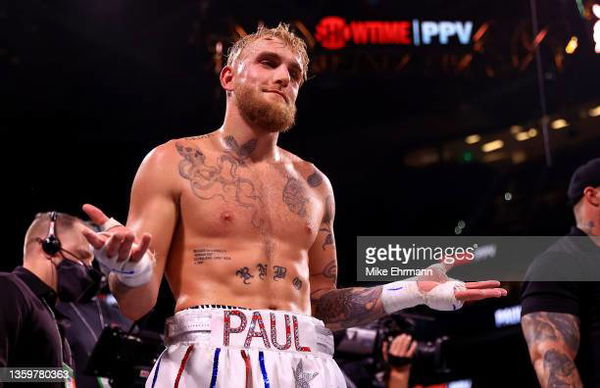 The popular Youtuber turned boxer, Jake Paul, has recently entered the world of MMA. He was featured in a cinematic video recently. The fighting Youtuber announced his entry into the Professional Fighters League or the PFL. Formed by Donn Davis in 2017, PFL is a baby-MMA league compared to the other MMA giants. As soon as his entry came into existence, Jake Paul started bugging some prominent MMA names. One of the names is visibly upset by Paul. That personality is none other than the UFC legend Michael Bisping.
In a recent video of his, Bisping opened up with the banging news of Paul joining MMA. The legendary fighter then went on to give some additional information on Paul's annoying behavior of calling out people who are way bigger than him. Bisping also predicted Jake Paul's success in the world of MMA.
ADVERTISEMENT
Article continues below this ad
What does UFC famous Bisping think of Jake Paul?
The UFC legend opens up with the news in his YouTube video, "the news rolled in this morning that Jake Paul has signed up with the PFL, the Professional Fighters League. And the relevant thing about that is that the PFL is a mixed martial arts organization."
After giving the opening news in the introductory part of the video, Bisping proceeds with a sarcastic comment. He can be found saying how Jake Paul will become the boxing world champion soon.
Bisping clears out that he has no hate for the boxer. However, the main criticism that he offers is, "he's still doing the same old thing, calling out guys that aren't his size." Even though Jake Paul's boxing score is 6-0, he is still an amateur. The YouTuber has not fought a real boxer yet. He flexes on his victory over Anderson Silva when the ex-UFC champion has come of age.
Jake Paul's success in MMA
ADVERTISEMENT
Article continues below this ad
Compared to his MMA opponents, Jake Paul can't be considered on the same level in some MMA fans' opinions. According to Michael Bisping, the YouTuber "has run out of steam" by doing his "fake boxing" matches. Paul's success completely depends on his ability to adapt to the MMA culture. He has to learn that, unlike celebrity boxing, he will be facing real fighters.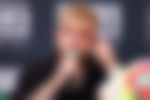 If Paul will be able to take on different fighters, is yet to be seen. Let's hope for some interesting matchups. Maybe if he is fighting well enough, the UFC may offer to sign a contract with him. 
ADVERTISEMENT
Article continues below this ad
Watch This Story:- UFC 280 Highlights: Islam Makhachev Tributes Khabib, Logan & Jake Paul Wish Sean O'Malley, Charles Oliveira Vows to Get Back
What do you think about Jake Paul's entry into MMA?