Michael Chandler Backs 'My Man' Ben Askren to Defeat Jake Paul
Published 01/28/2021, 5:00 AM EST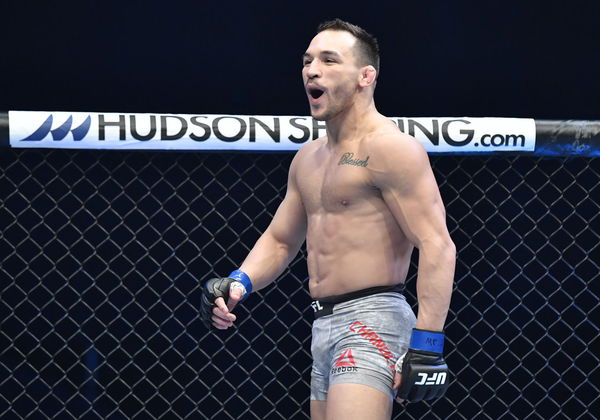 ---
---
Michael Chandler spoke out on the Pat McAfee show and shared his views on a massive bout that was announced recently. Chiefly, the bout in question is a boxing match between 2-0 Jake Paul and former UFC welterweight fighter Ben Askren. The match will take place on April 17 and is expected to be a massive opportunity for both men.
ADVERTISEMENT
Article continues below this ad
Despite Askren's MMA experience and subsequent success, he's not been given a chance in the bout by fans and pundits. 'Funky' has a decorated collegiate and Olympic wrestling background and isn't known to have the best striking on the feet. Moreover, Jake Paul is coming off a vicious KO that led casual fans to believe that Askren doesn't stand a chance.
Michael Chandler on friend and former teammate Ben Askren
ADVERTISEMENT
Article continues below this ad
'Iron' Chandler who is one of the most popular names in MMA at the moment had plenty to share on the bout. Chandler has been a long-time teammate of Askren's and he's seen Ben reach lofty heights in the realm of MMA. Michael Chandler went on to acknowledge that Askren doesn't have the best striking. However, he believes that 'Funky' isn't getting a fair shake.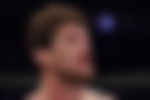 He said, "A lot of people don't know him as I know him, he's like a big brother to me, he's a guy I would consider one of my best friends and teammates for life. I'm excited about it. Number one, let's be honest, Ben isn't the most talented striker. If you are Jake Paul, you chose the right mixed martial artist to step inside the boxing ring."
Chandler on the Paul Brothers being 'good for the sport'
Additionally, Chandler made sure to break down the mode of operation followed by Jake Paul and his brother and why their model is working. There's no question that they have been able to garner interest in all their ventures, no matter how it comes.
ADVERTISEMENT
Article continues below this ad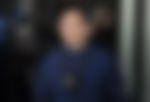 "But, I'm telling you right now, don't overlook my man Ben. Number one, I hope he is getting paid a grip. Number two, I'm tuning in, I might even be there boxing ringside because that will be a fun one. I think it is awesome."
Chandler continued, "Truthfully, I would never hate on anybody for making a living and doing what they are doing. The Paul brothers, fighting Mayweather, and the basketball player and KSI. It is not a real sports necessarily, but it is fun to watch. It's good for the sport, it is entertainment and you will see it more and more."
ADVERTISEMENT
Article continues below this ad
There's no doubt that Askren certainly has the skills in combat sports to ensure he comes out on top. The former ONE Championship belt holder has predicted a seventh-round KO of Jake Paul in their contest. Paul is certainly confident in his skills and will look to further his brand with another KO.