"Needs to Be Stopped": Oscar De La Hoya's Boxer Condemns Dana White's "Horrible Idea"
Published 01/21/2023, 9:45 AM EST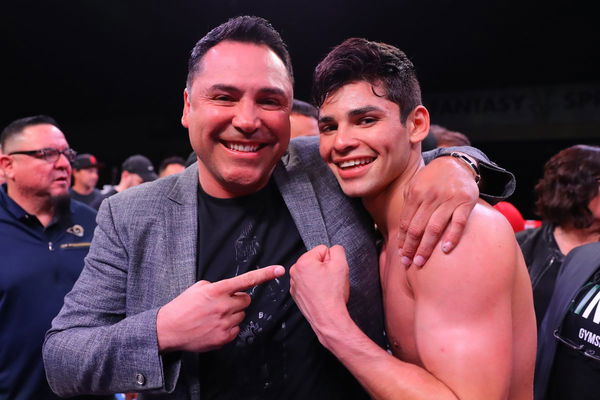 There have been numerous conversations about the new power slap league ever since Dana White announced it, last November. It was understandable why many people were pessimistic about the prospect of slapping people as a sport. Many others, including UFC fighters, publicly discussed how ridiculous the show was. However, the UFC president cared about none and was adamant about moving forward with the reality show. At the moment, it is the tweet of Ryan Garcia calling out the UFC president's new venture that's catching the attention of the netizens.
Ryan Garcia on Power Slap
On Twitter, the former WBC interim lightweight champion posted, "Power slapping is a horrible idea and needs to be stopped." After the tweet, people also see the possibility of Ryan Garcia's opinion being highly biased because of his strong relationship with Oscar De La Hoya. Garcia's career has always been associated with De La Hoya since he was just 18 years old. It is a known fact that Oscar De La Hoya and Dana White share a bitter relationship.
ADVERTISEMENT
Article continues below this ad
Power slap is a horrible idea and needs to be stopped

— RYAN GARCIA (@RyanGarcia) January 21, 2023
Under the post, the retired MMA fighter, Gerald Harris, commented that Garcia is the wrong person to say so, as he earns a living by knocking people. However, the interim lightweight champion was prepared with the ideal response. He clarified that people shouldn't overlook the clear reason why many people are opposed to the Power Slap League. In contrast to the Power Slap, in other combat sports, both combatants can defend one another. However, in the Power Slap contenders must wait for their turn before giving their opponent the hardest slap they can muster.
Dana White paving the way for the disaster?
According to White, the aim of the reality show is to test the toughest person of all. The backlash White received after the announcement of the show is backed by strong scientific reasons too. The consultant neurologist professor Nikos Evangelo at Nottingham University hospital told Sky News "One of the problems with Power Slap is that the participants are penalized when they move or flinch. Any movement that might reduce the effect of the blow to the head is penalized."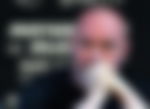 He further explained, "impact to the head, from an angle, can cause rotational forces on the brain". According to the neurologist, this is the "recipe for disaster".
ADVERTISEMENT
Article continues below this ad
Even the toughest people find the game to be inhumane and violent. The game's rules are straightforward, but also highly risky.
Although, it was noted that the show had very few views following the first episode. Only 295,000 people saw the show's launch. The future of the program is still up in the air for viewers all across the world.
WATCH THE STORY: End of Khabib's Takeover in MMA!
ADVERTISEMENT
Article continues below this ad
Edited By: Vineet Nandwana