'Nobody F****ing Likes Him'- Jake Paul Says Dillon Danis is a Joke of the Jiu Jitsu World
Published 12/22/2020, 11:52 AM EST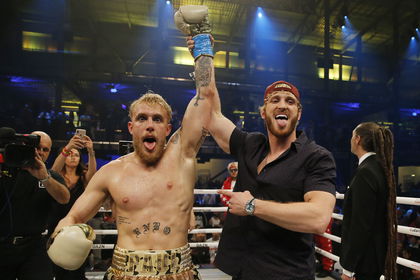 ---
---
YouTuber Jake Paul recently attacked Dillon Danis. Danis was shooting for a podcast while Jake Paul was driving by. Paul decided to attack the MMA star by throwing some water balloons.
ADVERTISEMENT
Article continues below this ad
Since then they have been going back and forth. It all started when Paul called out Dillon Danis and Conor McGregor after knocking out Nate Robinson. Paul claimed he would knock them both out,
ADVERTISEMENT
Article continues below this ad
Recently, in an interview, Paul said that Danis is a joke and nobody cares about the Bellator star. He also added that Danis had the chance to change his life, had he accepted a fight with Paul.
"Look, there is a lot of people, Ben Askren, half of the UFC is calling me out. (Danis) is scared. He's scared. We have a deal out to him right now, a life-changing deal for him," "This guy lives in New York in a little f*****g apartment and has f****g and has some Yeezy's he puts on every day and thinks he's fitted. This guy is a f*****g, this guy is the f*****g joke of the jiu-jitsu world. Nobody f*****g likes him," said Paul.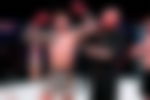 "So, we put a life-changing offer on the table for Dillon Danis and he is blaming a knee injury. He has four months from now to train," "This guy is a f*****g coward, this guy is scared of me. He talks shit online but when the deal is put in front of him, seven figures, life-changing, he all of the sudden doesn't want to do it."
ADVERTISEMENT
Article continues below this ad
Jake Paul has been called out by several stars
Jake Paul has been the subject of callout from several fighters recently. Famous stars like Yoel Romero have shown their interest in fighting him. A fight against Paul may not be the most benefitting competition-wise for them, but it certainly will provide a huge financial benefit for the stars.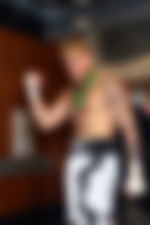 Paul is also looking to get a big fight under his belt and he has left no stones unturned yet. What do you make of Jake Paul's comments about Dillon Danis?
ADVERTISEMENT
Article continues below this ad