The Only Times Tyron Woodley Was Knocked Out in MMA/UFC
Published 08/10/2021, 10:19 AM EDT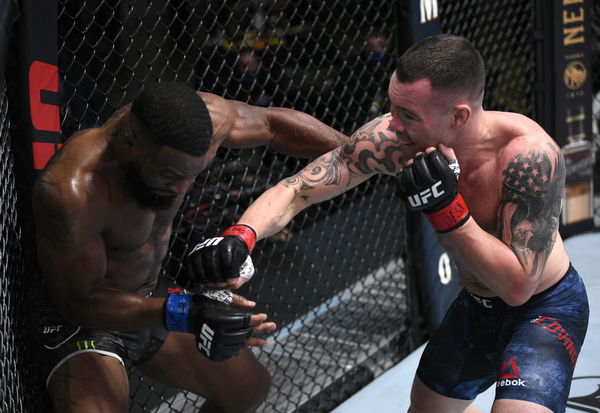 ---
---
Despite four consecutive losses in the UFC, Tyron Woodley is still one of the greatest welterweights of all time. 'The Chosen One' won the UFC welterweight championship against Robbie Lawler in 2016 and defended it four times against top contenders in the division.
ADVERTISEMENT
Article continues below this ad
However, a champion's journey is often considered without setbacks and defeats. Tyron Woodley has faced seven professional losses, most of which came in the later years of his career.
Watch this story–Top 5 Fan Favorite Boxers of All Time: Muhammad Ali, Mike Tyson, Manny Pacquiao, and More
ADVERTISEMENT
Article continues below this ad
After being released from his UFC contract soon after his defeat in 2021, 'The Chosen One' is now looking to redeem himself and dive deeper into the world of boxing. He is now preparing for his professional boxing debut against Jake Paul on August 29.
Before the former champion enters the boxing ring, here's a closer look at the UFC fights in which Tyron Woodley was completely dominated via T/KO-
Tyron Woodley's biggest setbacks inside the octagon
Nate Marquardt (2012)
There are two ways of looking at this loss- either Woodley did not bring his usual game to the octagon or Nate Marquardt was just levels above him. On observing the fight highlights from that night, it did not seem like there were any major deviations in Tyron Woodley's go-to approaches. His wrestling background and knockout strength laid out a very straightforward plan – go for the knockout and control the opponent's movement with grappling and wrestling.
Nate Marquardt saw some clear loopholes in his game. While Woodley showed great agility in movement and leaped forward while striking, 'The Great' just had more in the tank and more in his arsenal.
Marquardt also picked a page out of traditional boxing- he gauged and maintained distance, which kept Woodley out of the pocket at all times, forcing him to use unconventional maneuvers.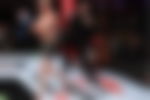 The end came 1:39 into the fourth round when a drained Woodley found himself in a tight clinch with his back towards the cage.
As Woodley struggled to free himself, Marquardt suddenly let go of the clinch. In a fraction of a second, before Woodley could even pull up a guard, Nate mercilessly landed two Muay Thai elbow strikes to his face. 'The Great' closed the show by following it up with uppercuts that immediately shut down Woodley.
Colby Covington (2020)
Right from the get-go, Colby Covington forced 'The Chosen One' towards the cage and took the center position inside the octagon. He focussed on keeping his opponent in that position as it automatically disabled most of Woodley's knockout maneuvers. In the initial rounds, Covington applied a 'stick and move' approach while staying at the center. His striking grew and he landed stronger shots as the rounds progressed.
ADVERTISEMENT
Article continues below this ad
Colby Covington consistently landed impressive combinations and doubled down on jabs and huge haymakers. 40 seconds into round 2, Tyron Woodley tried to make a comeback by launching a superman punch combination which connected and pushed his opponent towards the cage.
While this could have been Woodley's breakthrough moment, he failed to take advantage of his position. Instead, Covington restored himself at the center in a matter of seconds and continued to cause damage to Woodley.
ADVERTISEMENT
Article continues below this ad
With 3:43 left in round 5, Covington took Woodley down against the cage. When Woodley attempted a guillotine choke with Covington on top of him, 'The Chosen One' screamed out in pain, resulting in a T/KO stoppage.
What do you think of Tyron Woodley's UFC T/KO defeats?