Tyron Woodley Reveals that He Will Be in Ben Askren's Corner in Fight Against Jake Paul
Published 02/13/2021, 6:01 AM EST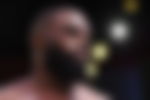 ---
---
Tyron Woodley spoke to the Schmo on his YouTube channel and shared his views on the upcoming welterweight title fight. 'The Chosen One' has faced both the main event fighters in Kamaru Usman and Gilbert Burns, suffering losses to them both. The aforementioned fight that goes down at UFC 258 is critical in shaping the 170-pound divisional landscape going forward.
ADVERTISEMENT
Article continues below this ad
Chiefly, 'T-Wood' also touched on a boxing bout that goes down in April against Jake Paul and Ben Askren. 'Funky' has been a long-time teammate and friend to Woodley, and their association is well known in the fight game. Not to mention, the conversation around the match has everyone in the MMA community chiming in, and Woodley joined in.
Tyron Woodley breaks some news on Ben Askren vs Jake Paul
ADVERTISEMENT
Article continues below this ad
The MMA world isn't giving Askren much of a chance, considering that he's not particularly known for his striking. However, Tyron Woodley set the record straight and explained various factors that made Askren a championship-caliber athlete. Moreover, he also revealed that he'll be a part of Askren's corner on Fight Night.
"Ben has very dumpy power, that's the best way I can explain it. When he punches, it's not like a super-fast Mayweather type stuff but when he hits you like 'Damn, that fu**ing kinda hurt a little bit…"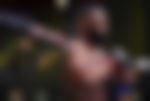 "Ben's been on the stage, the Bellator stage, the ONE FC stage, the UFC stage, the Olympic stage, the NCAA stage, the crowd and lights, and everything that goes with the pizzazz behind the show, he's not going to be moved by…Jake is new to this."
ADVERTISEMENT
Article continues below this ad
"Yeah, I'mma help him with this. I'm going to corner him for the fight, I'mma help him out. Trying to see how I can merge it in with my training camp but Ben told me 'Just come after my fight'. I'm like 'It's only a week', he said 'Oh, you can come earlier' but that's how Ben is. But yeah, I'll be there."
ADVERTISEMENT
Article continues below this ad
Having Woodley in his corner and camp is sure to be a boost given the dynamism that 'The Chosen One' has showcased. Additionally, Askren will also be able to help Woodley train for his next UFC fight, a fight he needs to win. Both men have worked on each other's skill set and they know the right way to motivate each other.