UFC Competitor Confirms Pursuit of Francis Ngannou With Big Announcement: "There Is No One in the World Who Can Give Him the Opportunities"
Published 01/23/2023, 10:14 AM EST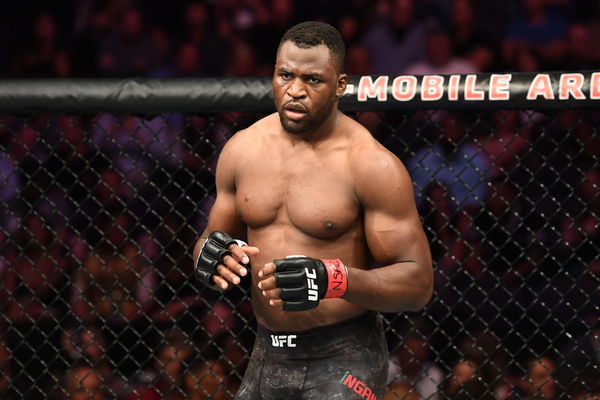 After shocking news broke out that Francis Ngannou was released from the UFC owing to a breakdown of negotiations, the former UFC heavyweight champ has not had a lack of suitors. The 36-year-old has been recently linked with a potential move to PFL as well as Bellator. While Ngannou does have the option to sign with one of the premier MMA promotions, it is no secret that he wishes to compete in boxing as well.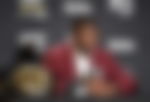 Showtime Boxing chief Stephen Espinoza recently came out displaying his interest in roping in the knockout artist under Showtime. Espinoza while talking about the opportunities that Bellator could provide Ngannou, also teased a boxing super fight.
ADVERTISEMENT
Article continues below this ad
Stephen Espinoza expresses desire to bring Francis Ngannou into the Showtime Bellator roster
Bellator has always been known for scooping fighters away from the UFC. From the likes of Benson Henderson to Yoel Romero, the promotion has successfully signed former elite UFC fighters into its roster. As per Insider, a source from Bellator has confirmed their interest in Ngannou – "Any time there's a free agent on the market, we'd be interested in pursuing their talents. Francis is no exception."
Espinoza also disclosed the same. "There will be a very aggressive pursuit of him," mentioned the Showtime boss. The 53-year-old promoter also emphasized the opportunities that Ngannou would be exposed to at Bellator.
"There is no one else in the world who can give him the opportunities in both boxing and MMA at the level Bellator and Showtime Boxing can do." He further continued, "Showtime and Bellator can give him the best flexibility and bang for his buck, the biggest most lucrative financial opportunity, all while really allowing him to develop all elements of his career simultaneously."
Stephen Espinoza on Francis Ngannou vs Deontay Wilder boxing match
One of Francis Ngannou's rumored demands with the UFC was for independence to explore boxing. Fans of the Cameroonian would know that he had initially dreamt of being a boxer before discovering MMA. Naturally, talks of a possible boxing bout in the future were bound to develop. 
ADVERTISEMENT
Article continues below this ad
If Ngannou does sign with Bellator, it opens up possible boxing opportunities for him in the future. As Showtime and Bellator are associated with Premier Boxing Champions (PBC), with ties to big names like Deontay Wilder and Andy Ruiz in their roster, the 36-year-old could find it much easier to set up a boxing bout.
Espinoza was also quick to cover this angle when he spoke to Insider. He even went on to compare a fight between Wilder and Ngannou to a superhero clash.
"The appeal of heavyweights is that they're the comic-book heroes of [combat sports]. So this is a Superman vs. Batman match-up. It may or may not follow a lot of logic. But it certainly has emotional appeal because they're two big guys. Two tremendous athletes who both have a rare amount of power in their own sport. Who is not interested in that? In terms of raw power, we know anything can happen in that ring. And I can't think of a more exciting match-up."
ADVERTISEMENT
Article continues below this ad
While a boxing match with one of the big names is surely a lucrative offer for Ngannou, the main question here is where does he sign? With Espinoza's words, it does look like Bellator is extremely serious about signing him. What do you think would be the best possible move for Ngannou next?
Watch This Story: Jon Jones UFC deal compared to Francis Ngannou and Brock Lesner
Edited By: Shibu Immanuel