VIDEO: Bruce Buffer Introduces Mike Tyson in an Epic Monologue
Published 03/24/2021, 6:00 AM EDT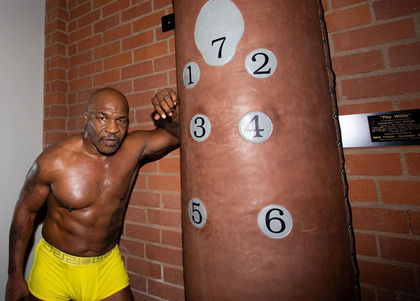 ---
---
Mike Tyson is hands down one of the best boxers of all time. His vicious knockout prowess, combined with his speed, is unmatched to this day. However, combat sports fans always think of one possibility. How would it have been had 'Iron' competed in the UFC?
ADVERTISEMENT
Article continues below this ad
Well, the legendary Bruce Buffer gave the fans a slight taste of that feeling.
The legendary voice of the UFC recently went to the Hotboxin' podcast as a guest of Tyson. Buffer's introduction of a fighter before the start of a bout is one of the key aspects of the UFC's popularity. Very few people can hype viewers up as he can.
ADVERTISEMENT
Article continues below this ad
He introduced Tyson in his famous style, saying the ever-popular "It's time!" catchphrases. Tyson was genuinely hyped as he stood up from his seat and looked like he was about to start throwing hands.
Mike Tyson in the UFC: What could have been?
'Iron' doesn't have a wrestling or grappling background and fans have never seen his kicking game. These are two key aspects of MMA and the UFC. So, a critic might argue that he wouldn't have been as successful if he was a mixed martial artist.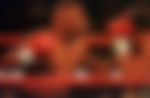 But the former heavyweight boxing champion is one of the scariest men to ever live. The key to his success were his brutal punches and his ferocity. So, the thought of him throwing those hands in the 4-ounce gloves of the UFC is something too enticing to pass by. Despite having no training for MMA, he would have knocked guys out cold had he ever entered the Octagon.
Who can replace Bruce Buffer once he retires for the UFC?
Buffer is currently 63-years-old. He is still going strong in his role for the UFC. However, he may not be able to carry on forever. Especially now, as he is starting to age. So, there will come a time when the promotion will look to replace the legendary voice of the Octagon.
ADVERTISEMENT
Article continues below this ad
But finding someone of the same pedigree as Buffer is not easy. In fact, it's almost impossible. There is also Joe Martinez, who serves as a replacement for Buffer in some UFC events. However, the thought of Buffer not being present altogether is something too tough to digest for the UFC fans.
In other words, Bruce Buffer is irreplaceable.
ADVERTISEMENT
Article continues below this ad