UFC Fans Troll Tito Ortiz's Loss to Anderson Silva- Call It 'Karma'
Published 09/12/2021, 4:46 AM EDT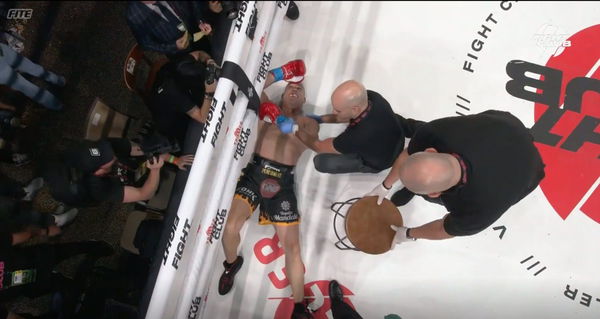 ---
---
Anderson Silva absolutely smoked Tito Ortiz as the duo squared off inside the boxing ring. Silva used his impeccable head movement to great effect and dodged almost every punch Ortiz threw his way while he was on a corner of the ring. And then Silva threw a few of his shots to leave Ortiz unconscious on the floor, face down.
ADVERTISEMENT
Article continues below this ad
He was truly levels above Ortiz in the boxing ring. But, this shouldn't come as much of a surprise to the fans of combat sports, especially considering how good 'The Spider' Silva looked in his last fight against a world champion boxer like Julio Cesar Chavez Jr.
ADVERTISEMENT
Article continues below this ad
Silva made a statement with the win. 'The Huntington Beach Bad Boy', not so much. In fact, he faced the wrath of the MMA fans who claimed that it was karma for the former UFC light-heavyweight champion for his MMA fight against an aging Chuck Liddell.
MMA fans bash Tito Ortiz on Twitter for his loss against Anderson Silva
'The Huntington Beach Bad Boy' was a subject of constant trolls from MMA fans after his loss. They just couldn't let go of the chance of making fun of Ortiz.
This was also the first time in Ortiz's combat sports career that he was left unconscious in a fight.
Many fans also pointed out that this was in fact Karma for Ortiz for fighting an old Chuck Liddell and being disrespectful about it. They bashed him on Twitter for that too.
Anderson Silva just did to Tito Ortiz what Tito Ortiz did to Chuck Liddell.

I love karma.

— 𝙒𝙤𝙣𝙙𝙚𝙧𝙗𝙧𝙚𝙖𝙙🇦🇺🏝️ (@WonderbreadMMA) September 12, 2021
ADVERTISEMENT
Article continues below this ad
Many pointed out that Ortiz was looking considerably slower than his usual self. At 46-years of age, anything else shouldn't have been expected from him as well. Also, the fact that he fought 'The Iceman' for the third time when Liddell was visibly not the same fighter anymore didn't sit well with the fans. Hence, they compared Ortiz's current condition to that of Liddell's.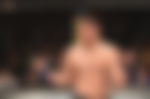 ADVERTISEMENT
Article continues below this ad
Nevertheless, Silva, despite his age, is still a top competitor. Maybe his technicals are still flawless and that's why 'The Spider' is able to thrive at the top at this age.
What did you make of Silva vs Ortiz? Were the Chuck Liddell comparisons fair? Let us know.