Risking His Own Health, Former Australian Player of the Year, Michael Johnson Will Take On an Ex-UFC Fighter to Battle for His Daughter's Cause
Published 11/10/2022, 12:45 PM EST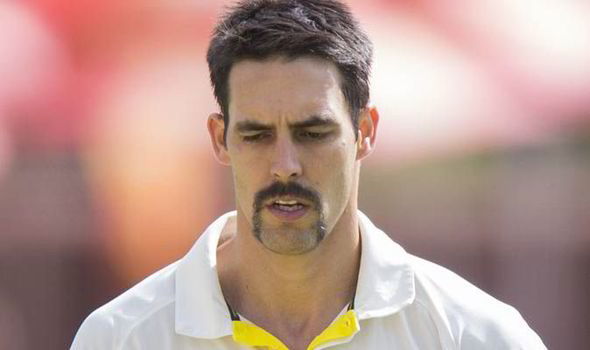 Combat sports have changed many lives. A lot of athletes have changed their fortunes with their hard work, dedication, skills, and opportunities the sport provides. We have seen YouTubers and wrestlers, and people from a lot of different domains get in the ring and fight it out.
Australian fast bowling spearhead and perhaps one of the most experienced parts of the Australian test bowling unit, Mitchell Johnson has now decided to fight in the ring. The bowler may have pounded many a batsman with the ball in his hand but with boxing gloves on he will be in a new territory.
ADVERTISEMENT
Article continues below this ad
Soa Palelei and Mitchell Johnson in a boxing ring.
Johnson is set to fight former UFC and Pride championship fighter Soa Palelei. Mitchell Johnson will meet Soa Palelei in a boxing bout. Johnson's fiery attitude will definitely help him in the ring.
Mitchell Johnson revealed the reason behind his changing trades. He is getting in the exhibition match to support a charity that is close to his heart, the Coeliac Research Group at the Walter and Eliza Hall Institute of Medical Research.
Mitchell Johnson's daughter suffers from a coeliac disease that damages the small intestine and causes anemia. People who suffer from this disease find problems in processing gluten.
Johnson fighting Palelei for a cause
Mitchell Johnson said "We have a daughter who suffers from coeliac," Johnson explained ahead of the fight. "Even small amounts make her quite sick. If I'm going to get beaten up by a professional fighter, we might as well make it worth it." Johnson is currently training with Soa Palelei.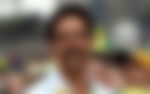 Soa Palelei seems impressed with his future opponents' fighting efforts. Palelei said, "We've been doing some training and he's pretty good. He can throw a punch," Palelei told the West Australian. He now works for people fighting mental health issues. Palelei was undefeated in the first two years of his fighting career and retired to become an actor.
Watch This Story: Joe Rogan Conor McGregor Dana White a Peek Inside the Luxurious Mansions of the UFC personalities.
Mitchell Johnson is a great fast-bowling figure in Australia. He has taken 313 test wickets. The bowler is known for his fiery pace and temperament. He has had some amazing battles with world-class batsmen. Watching Johnson fight Soa Palelei is going to be a spectacle for cricket and boxing fans alike.
ADVERTISEMENT
Article continues below this ad
ADVERTISEMENT
Article continues below this ad
Edited By: Vineet Nandwana