Joe Rogan Says Brittney Griner Is Being Used as an 'Example' in 'F***ing Jail' as He Reflects on Russian Stars Treatment in UFC – 'They Have Zero Problems'
Published 11/03/2022, 3:45 PM EDT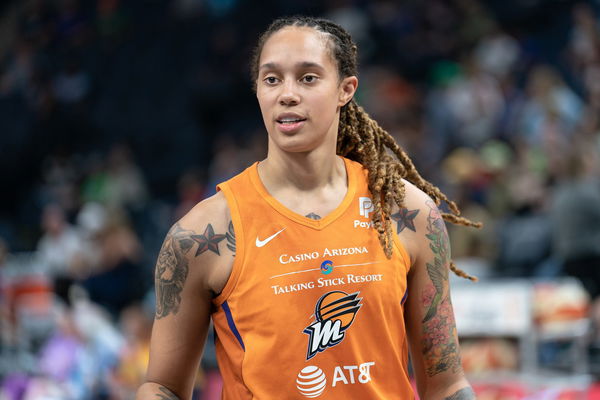 Joe Rogan and politics can never be too far from each other. He has invited many guests over the past on his podcast who have discussed politics with him. In the recent episode of his podcast, The Joe Rogan Experience #1892, Rogan talked about Russians in the USA. Joe Rogan had some very progressive ideas about Russia and didn't shy away from expressing them.
In the recent episode, Rogan was hosting Ari Shaffir, Tom Segura, and Bert Kreischer. The trio had a gala time discussing a vast range of topics. The conversations, however, after a point boiled down to the relationship between Russia and the USA.
ADVERTISEMENT
Article continues below this ad
Joe Rogan is not too harsh on Russian fighters
Rogan, during the episode, said "There is a lot of Russian fighters that come over to the UFC and fight. They have zero problems. A lot of Russian fighters come over here. In the beginning, they were like boo..but now it's like yeah, he is pretty good."
He then added, "The point is when we realize in America that individual Russian citizens aren't the problem. Even though we boo the concepts that Russia does, we aren't booing them."
There have always been American fighters and Russian fighters in the UFC. The statement is certainly a reflection of Rogan not being a jingoist. It came out very clearly that he was very progressive in his approach towards Russia and Russian fighters.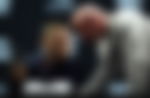 Rogan, however, mentioned the female basketball player Brittney Griner. She has been detained in Russia since February. Brittney Griner was charged with carrying cannabis oil, which is considered an illegal narcotic in Russia. She was on her way to play in the Russian Premier League during the WNBA off-season.
What did Rogan say about Brittney Griner?
Rogan mentioned, "Brittney Griner is in a fu**ing jail cell in Russia right now because they used her as an example."
Guest and stand-up comedian Bert Kreischer aligned with Rogan and said, "My whole thing is, Move it forward."
ADVERTISEMENT
Article continues below this ad
Russian-rooted fighters have always been a point of attraction in the UFC. Fighters like Khabib Nurmagomedov and now Petr Yan have huge fan followers, and Islam Makhachev is the newest addition to the list.
Who is your favorite fighter in the UFC? Let us know in the comments below.
Watch this story: You're killing yourself very quickly Joe Rogan once put light on bodybuilding legends like Ronnie Coleman putting their health at risk to retain their size.
ADVERTISEMENT
Article continues below this ad
Edited By: Vineet Nandwana