After Learning About Conor McGregor's Condition, Dustin Poirier Gives Update on 4th Fight Before UFC 281 Clash
Published 11/10/2022, 6:00 AM EST
By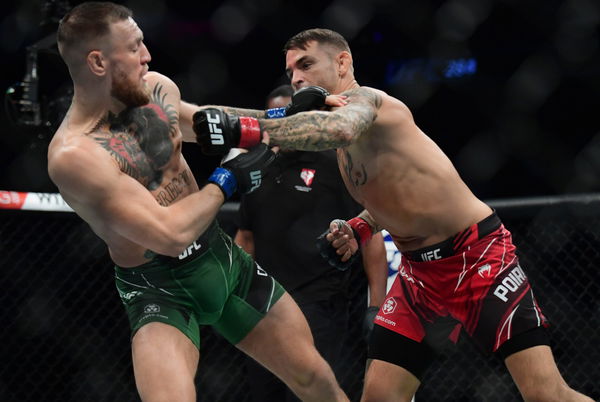 Conor McGregor had been involved in UFC's most high-profile rivalries. Furthermore, all of them have been a massive financial success for everyone involved in them. Nevertheless, apart from financial success, rivalries also turn bitter and personal for as long as they last.
Meanwhile, most of the rivalries close out with the Irishman making peace with his opponents. However, in some cases, the tension never dies. Similar has been the case with his rivalries with Dustin Poirier and Khabib Nurmagomedov.
ADVERTISEMENT
Article continues below this ad
Meanwhile, the door for a second Nurmagomedov fight is closed since he's retired. However, the fourth fight with Poirier is still a possibility in the near future. Reflecting on the same, here's what 'The Diamond' had to say.
Dustin Poirier on a potential fourth fight with Conor McGregor

 
During the pre-fight media interview for UFC 281, the lightweight was answering questions related to his upcoming fight against Michael Chandler. Meanwhile, the questions were mostly related to the Chandler bout. A reporter asked Poirier's opinion on a fourth fight with the Irishman.
ALSO READ: 'WTF!!!'–5-Feet-8 Conor McGregor's Astonishing Weight Revelation Sets Off UFC Fans
The report asked if Poirier would face McGregor a fourth time before hanging his gloves.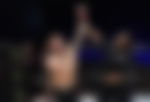 The Diamond answered, "I'm not sure, man. You never know about this sport. I don't know, like he said, if he's coming back, what weight class? I'm not sure. I never say never, but it's not looking like it in the near future."
Will he be interested in fighting McGregor at welterweight instead?
The reporter further enquired about Poirier's thoughts on wanting to fight McGregor at welterweight. Moreover, he pointed that out because McGregor has been bulking and even the second-ranked lightweight has talked about moving up to 170lbs in the future. 
ADVERTISEMENT
Article continues below this ad
Poirier responded, saying, "We'll see. I mean, I fought him three times. I'm trying to get to the title."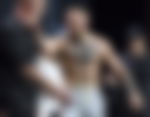 Meanwhile, the diamond does not show a particular interest in a fourth fight since he's already defeated McGregor twice. However, due to the abrupt nature in which the third fight ended, fans would definitely want to see a clear winner in a fourth face-off. 
ADVERTISEMENT
Article continues below this ad
Do you think they should fight for the fourth time?
WATCH THIS STORY: Conor McGregor: Thug Life Moments in The UFC