"UFC Decided To Cut Me" – Veteran Fighter Jussier Formiga details why UFC Ended His Contract
Published 11/19/2020, 10:22 AM EST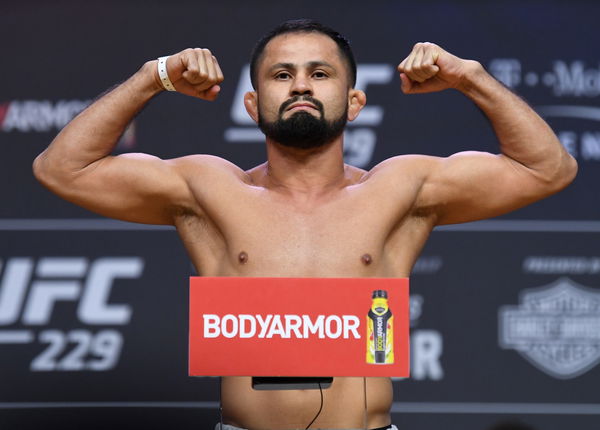 The UFC released Brazilian Mixed Martial Artist, Jussier Formiga, in an absolute shocker. The 35-year-old was competing in the Flyweight division of the promotion. He holds 23 wins and 8 losses in his pro-MMA career. Jussier was informed about his release last week.
ADVERTISEMENT
Article continues below this ad
Talking to MMA Fighting, Formiga said, "My manager said I was on the final stages of recovery, but wasn't 100 percent ready to fight yet, and they said OK," Formiga said. "They contacted my manager again last week and said they were going to cut 75 athletes, and I was one of them."
He was the number 1 UFC Flyweight but never got a shot at the title. His last fight was against Alex Perez, where the Brazilian got finished via TKO in Round 1. In fact, he got an 'L' to his resume in the last 3 fights.
ADVERTISEMENT
Article continues below this ad
He said there's nothing he can do if the UFC has decided to cut him. Further, the UFC has decided to cut on 75 athletes out of which one was the Brazilian Fighter.
Formiga stated, "I fought athletes that fought for the belt, I beat some, but I didn't fight. It's a bit confusing to think about it. The first time, I won three in a row and they said I needed one more before fighting for the belt, and I lost a split decision to Cejudo in Mexico."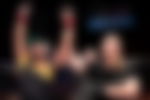 "When I won four in a row, they said they couldn't create an interim belt because Cejudo had the undisputed [belt]. It's complex to think that way. They just don't give a f*ck. If they wouldn't value me, then I'll find my value elsewhere. I'll find out my true worth.
ADVERTISEMENT
Article continues below this ad
"The UFC was great for me, even though I never felt truly valued in the UFC. But it was a great opportunity in my life, a good time. Everything in life has a beginning and an end," he said.
What's next on the card for Jussier Formiga?
Right after his release, Formiga was offered a contract from Brave CF to fight at their Flyweight Grand Prix. But, he denied the offer as he feels he was not ready to compete. His manager is in talks with ONE Championship & Bellator MMA.
ADVERTISEMENT
Article continues below this ad
Formiga expressed his curiosity to join Bellator MMA, and he might just move a notch up to Bantamweight to compete in the promotion as it does not possess a Flyweight Division.
In his extensive run at the UFC, Formiga has beaten some huge names, including the current Flyweight Champion Deiveson Figueiredo and solid contenders like Sergio Pettis, Wilson Reis, and Chris Cariaso.