"I Believe Khabib is the Best" – Daniel Cormier Dismisses Jon Jones for Top Spot at Pound-for-Pound List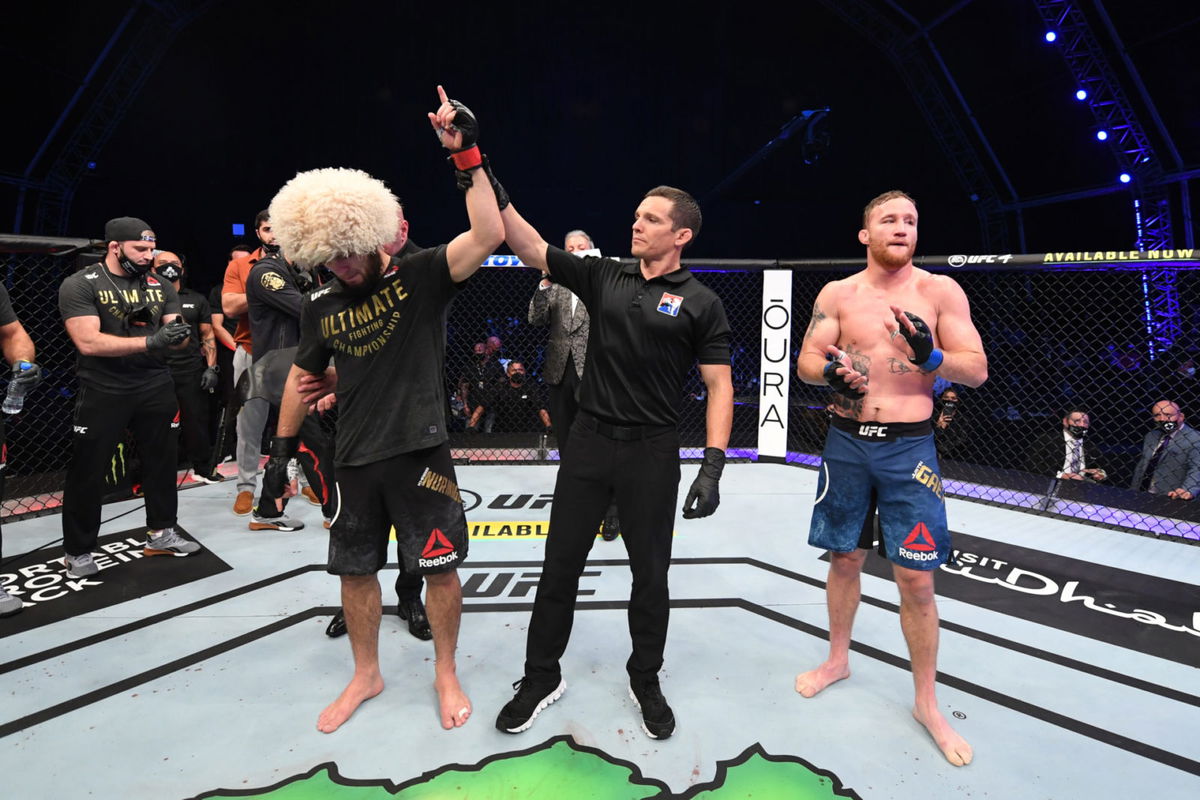 Khabib Nurmagomedov took on a formidable foe in the form of Justin Gaethje at UFC 254. 'The Eagle', proved why he is regarded by many as one of the greatest mixed martial artists of all time with a scintillating showing. Following his triumph, he had just one request.
The 29-0 fighter said,  "I know only one thing I want from UFC, you guys have to be me on No. 1 pound-for-pound fighter in the world, because I deserve this. UFC undisputed, undefeated lightweight champion, 13-0, 13 in UFC, 29 in all pro MMA career. I think I deserve it."
The comment did not go too well with former light-heavyweight champion Jon Jones. Having ruled the light-heavyweight division for more than a decade, 'Bones' remains undefeated inside the octagon with 11 successful title defenses. Now, he has set his sights on the heavyweight division.
He took to Twitter to claim his supremacy at the pound-for-pound list and rained down Khabib Nurmagomedov.
If we're having a popularity contest, I'd gladly take my L. This shit has nothing to do with fame or being a good person. I've giving my whole adult life to this game, I owe it to myself to speak up.

— BONY (@JonnyBones) October 25, 2020
Not salty at all, I really do respect Khabib, I honor the type of man he is. But being the best is earned not given. Unfortunately four title fights aint it, no matter how much we all like em https://t.co/eDr454nsTa

— BONY (@JonnyBones) October 25, 2020
For almost half a decade now, Jon Jones has ruled the pound-for-pound list with victories over the likes of Daniel Cormier, Quinton Jackson, Vitor Belfort among many. While there are arguments to be made, one cannot simply deny Jones' achievements inside the octagon.
Read: UFC Lightweight Champion Brings Back the Memories of 1996 Michael Jordan Victory
Daniel Cormier believes Khabib Nurmagomedov has earned the spot
Khabib Nurmagomedov announced his retirement from the MMA and wished that the UFC recognized his achievements by placing him atop the pound-for-pound rankings. With wins over the likes of Dustin Poirier, Conor McGregor, Rafael dos Anjos, and Justin Gaethje, 'The Eagle' has cemented his position as one of the greatest to step into the cage.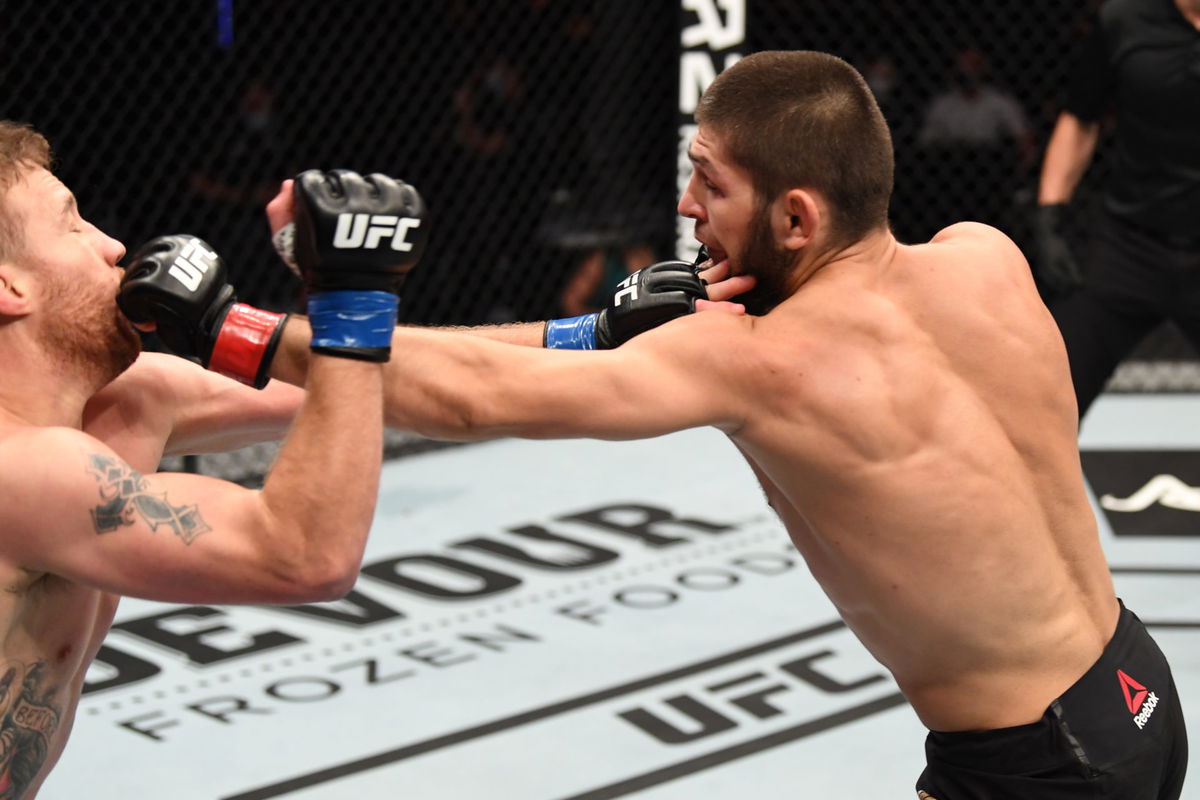 Picking up on the same discussion, Khabib's close friend and former dual champion Daniel Cormier took to Twitter and rained down on Jones.
This isn't true, when Jones fought OSP I showered him with praise. I actually always say what a great fighter he is. Every major sport eliminates athletes from the GOAT conversation with bad test. Why is the UFC different. I believe Khabib is the best. IMO , you don't have 2 agree https://t.co/QM9Vl3T7PQ

— Daniel Cormier (@dc_mma) October 25, 2020
'DC' dismissed Jones' claims that he is the No. 1 pound-for-pound fighter. The UFC commentator stated that the former light-heavyweight champion's positive drug tests and his sole loss due to illegal elbows are the mistakes that put Khabib Nurmagomedov right at the top.
I agree completely , he should not have been given a loss. But the point I am making is that in that moment he's finishing the fight, dominating even to throw a strike that could be viewed as illegal is a mistake. minor, but a mistake. That's what I mean. Khabib made 0 mistakes https://t.co/MCRLSGpAcW

— Daniel Cormier (@dc_mma) October 25, 2020
Khabib Nurmagomedov has a flawless 29-0 record. He has an aura that will remain unparalleled for years to come. Furthermore, the former dual champion and one of the best fighters of all time feels Nurmagomedov is truly the top pound-for-pound fighter in the world. What do you make of his point of view?
Continue the conversation on the app, join other MMA fans on MMA Fans App
Nikhil Chauhan
I low-key like Dana White and his decisions, but that doesn't mean I am not a fan of super fights. Always up for a chat related to UFC, I am a passionate filmmaker.