37-Year-Old Nate Diaz Snubs '$12 Million' Conor McGregor Trilogy as 'He's Going to Boxing' Bids UFC Critic
Published 09/21/2022, 8:00 AM EDT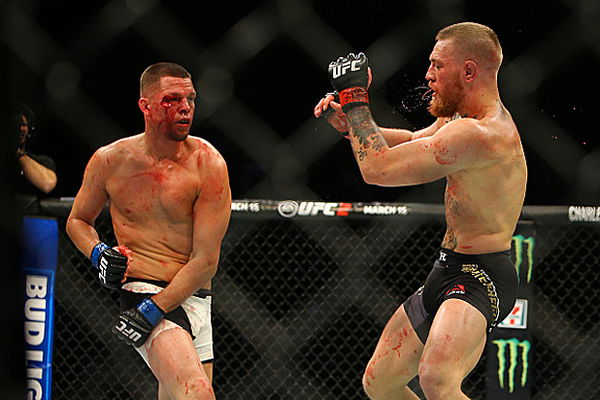 Former UFC & Bellator vet Chael P. Sonnen does not believe UFC and Nate Diaz are a foregone conclusion. 'The Bad Guy' hinted at an over $10 million fight purse that might lure the Stockton representative to MMA. And the opponent that could get Diaz to that purse would be none other than Conor McGregor. While claiming this, the MMA critic also took a shot at boxing's purses.
Chael Sonnen made a fortune for himself with his trash talk as he used his brash words to get the fans engaged in his fights. The veteran fighter held middleweight PPV records which show his efforts on the microphone worked. Besides, it made his business knowledge more credible.
ADVERTISEMENT
Article continues below this ad
Nate Diaz kept all doors open in his UFC 279 post-fight interview with Joe Rogan. Additionally, in a recent statement, the 37-year-old labeled Jake Paul as a potential 'option'.
ADVERTISEMENT
Article continues below this ad
Chael Sonnen says Nate Diaz will have a $12 million paycheck versus Conor McGregor
The former middleweight & light heavyweight title challenger offered that Nate Diaz does not play mind games.
Subsequently, Sonnen said, "Nate tells us I'm going to or I'm not going to do. It's just always been. So I guess he's going to boxing."
ADVERTISEMENT
Article continues below this ad
"I mean, I can't imagine the money; He's probably staring at about 12 million the with MMA map about 12 million dollars to go in there and fight Conor a third time and I can't imagine there's that kind of money, even a half of that in boxing."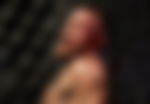 The first two bouts (at UFC 196 & UFC 202) between Nate Diaz and Conor McGregor sold around 3 million PPVs combined. Also, Diaz's fight purse saw a noteworthy boost if compared with his average UFC earnings (reports claim Diaz got $40k to show against Michael Johnson, where he made the iconic call out to set up a contest against 'The Notorious').
Will the UFC bring back Nate Diaz?
Both UFC President Dana White and the former TUF winner had a lot of admiration for each other. As both of them had good things to say about each other, the UFC making a bid to match Diaz's contract is not out of the realm.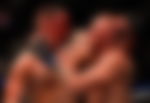 The trilogy contest would generate astronomical money for all the parties involved. Thus, none of them have ruled out the showdown with Diaz's potential departure from the promotion.
WATCH THIS STORY – UFC Legend, Who Beefed With Joe Rogan, Sends Fans Wild With Comment on Eminem's Daughter Hailie's Photo
What do you make of Chael Sonnen's words? Share your views in the comments.
Edited By: Reubyn Coutinho