41 Years Later, Joe Rogan Opens Up on Humiliating 'Bathroom of the Boy's Room' Incident That Paved Way to MMA & UFC Career
Published 09/19/2022, 9:30 AM EDT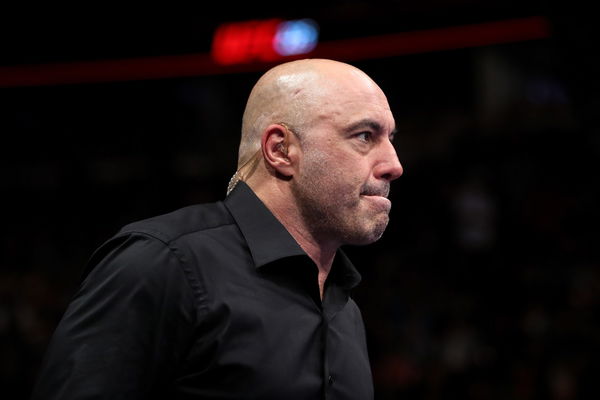 Joe Rogan has not been in many street fights. Since the UFC commentator is a well-trained martial artist, he has avoided contact encounters with others. Apart from a few clips of him choking people unconscious on the mat during jiujitsu practice or him kicking one individual with a godly powerful spinning back kick, there are only a few incidents of Rogan in a scuffle on the internet.
ADVERTISEMENT
Article continues below this ad
While Rogan has talked about how he entered kickboxing because of his pure love for knocking people out unconscious, he detailed a story on the JRE episode #1871, which lead to his interest in combat sports.
ADVERTISEMENT
Article continues below this ad
The 41-year-old story behind Joe Rogan's start in martial arts
The Ultimate Fighting Championship commentator sat with Hollywood film producer, Jon Peters. While these two discussed some of the iconic names in the sports of MMA, including some rare tales of the Gracie family, Rogan also had a story when he was only 14.
It started when, veteran film producer Peters asked Rogan, "Have you ever been in a fight, where it's full-blown to the whoever gets knocked out?"
Rogan said, "You mean like a full contact fight."
 

View this post on Instagram

 
"Like a street fight, fight," said Peters.
The over 2-decade veteran UFC commentator responded, "No, I really didn't get into street fights. I avoided street fights. The last three fights that I had is probably when I was like 14."
The former Fear Factor host continued, "The last one that I got in, I lost. And the guy didn't even hurt me. He got me in a headlock. Like, I didn't even know we were going to fight."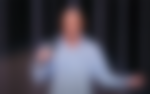 "I was like why is this guy staring at me like this? Like he got my face, he grabbed me in a headlock and he threw me to the ground and he got on top of me in the bathroom of the boy's room. And he got, he went that like he was going to punch me, then he laughs and he was like, 'Nah, I don't even have to.'"
"And he lets me up and it was humiliating, it was humiliating," said the 55-year-old.
This story contributed to his current career in martial arts.
Joe Rogan got into martial arts after this incident
The Taekwondo and jiujitsu blackbelter got into training in different disciplines of martial arts after the incident.
ADVERTISEMENT
Article continues below this ad
"I realize like, Oh my god, I gotta learn how to wrestle. And then I joined the wrestling team," said Rogan.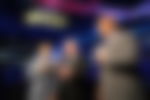 And now, 41 years later, Rogan is one of the greatest personalities in the combat sports industry.
ADVERTISEMENT
Article continues below this ad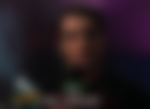 What do you make of Joe Rogan's story? Share your views in the comments section.
Edited By: Vibhanshu Kumar