5 Insane Facts About Claressa Shields You Need to Know
Published 03/06/2021, 6:24 AM EST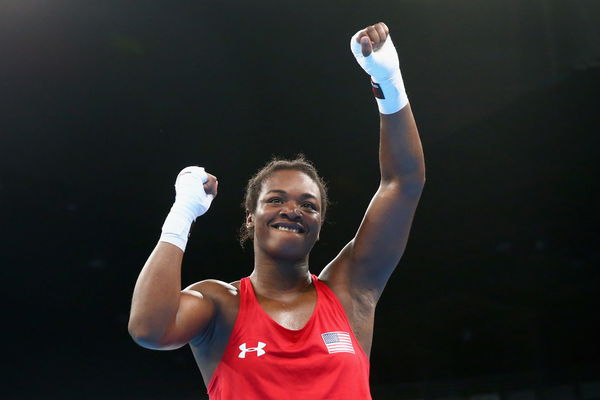 ---
---
American professional boxer, Claressa Shields, signed a three-year contract with Professional Fighters League, and she is expected to make her mixed martial arts debut in 2021. She has been training with UFC bantamweight, Holly Holm, and the former UFC light heavyweight champion, Jon Jones, to hit the ground running once she swaps the ring for the cage.
ADVERTISEMENT
Article continues below this ad
Ahead of her much-awaited debut, let's look at some interesting facts about her.
1. Claressa Shields had her first fight when she was 11, and it was against a guy
ADVERTISEMENT
Article continues below this ad
Shields first got into the ring for a sparring match against a guy when she was 11. She got hit in the nose, which hurt her a lot, but she got back up to punch away and win the match.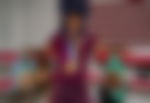 This has been symbolic of her never give up attitude that she has displayed throughout her time as an amateur and a professional boxer.
2. She started talking after she turned five
'T-Rex' faced a really tough childhood, and she didn't start talking before the age of five. She has made several revelations about her childhood and has acted as a role model for a huge amount of women out there. Her dad was in jail for many years of her childhood, and her mom was a drug addict.
3. Claressa Shields adopted a baby when she was 19
Shields' cousin had two babies and wanted to get an abortion for her third child. However, Claressa stepped in and adopted the child when she was 19. It didn't work out for her in the end, but she moved on and showed incredible strength and fortitude.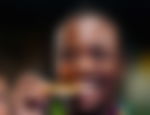 4. Her popular nickname "T-rex" was given to her when she was a kid
'T-Rex' was a skinny child and had short arms. This, combined with the fact that she never stopped swinging, earned her her iconic nickname. She got it when she was 11 and started boxing after her father told her about Laila Ali. Her father told her that Laila Ali was the daughter of Muhammad Ali and she was following in his footsteps.
ADVERTISEMENT
Article continues below this ad
The eleven-year-old Claressa took inspiration from this and signed up for boxing classes, and the rest is history.
5. She is one of eight boxers to hold all four major titles in boxing
Claressa Shields joined the elite few in boxing when she was the undisputed middleweight champion of the world. She held the WBA, WBC, IBF, and WBO titles simultaneously in 2019 and had them till September 2020. Recently, she became the only pugilist to become undisputed across two weight divisions.
ADVERTISEMENT
Article continues below this ad