Five Surprising Facts About Eddie Alvarez
Published 04/04/2021, 11:29 AM EDT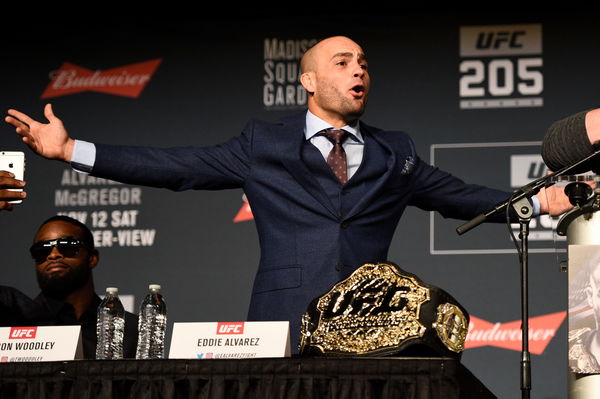 ---
---
Considered by many to be one of the greatest lightweight fighters of all time, Eddie Alvarez is a four-time lightweight champion and the first person to win the championship in North America's top two MMA promotions. In fact, he was the first-ever Bellator MMA Lightweight Champion and is also a former UFC Lightweight champion.
ADVERTISEMENT
Article continues below this ad
'The Underground King,' one of the most prolific MMA fighters, has been actively competing since 2003. Before he started fighting professionally, Alvarez claims to have been a part of over 100 unsanctioned bouts.
Even though Alvarez is one of the more popular MMA stars, and most of his life exists in the public domain, there are still some things about the fighter that many would not know.
ADVERTISEMENT
Article continues below this ad
Eddie Alvarez – first man to win titles in both leading MMA platforms
Alvarez has had a great MMA career so far and has won many titles all around the globe. However, the most notable of Alvarez's accomplishments is the fact that he was the first-ever person to win championships in UFC and Bellator MMA.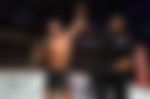 Winning the championship on one platform is a dream for every fighter. Winning the championship on two of the most popular platforms is, to say the least, a really tough ask.
Before joining the UFC in 2014, Alvarez had won the Bellator championship before, and when The Underground king defeated Rafael dos Anjos to win the UFC championship, he became the first person to win a world title in both of North America's leading promotions.
Multiple fight of the year awards
Alvarez has a unique style, and fans and critics love him for that. They adore the former champ for his fighting skills, which have helped him win plenty of fight of the year awards.
His first fight of the year award was given by FIGHT! Magazine and Inside MMA for his match against Joachim Hansen on May 11. The same year, his fight against Tatsuya Kawajiri won the Fight of the year accolade by Sherdog.
In 2011, he won the award the fight of the year award, yet again, this time by Yahoo! Sports for his fight against Michael Chandler. One of his best fights was the one against Justin Gaethje, which won the award that year, given by MMADNA.nl and World MMA Awards.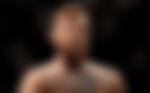 Why do they call him 'The Underground King'
Alvarez is now a very popular figure in MMA. People all around the globe recognize the former UFC champion; however, there was a time when that was not the case.
He was winning titles and was really popular amongst his fans. He had not yet, however, been introduced to the more casual or mainstream MMA fans.
Alvarez loves fighting, he loves MMA, and he loves to entice his fans with extraordinary performers, and for that, MMA fans loved and adored him. He enticed the crowds and used to perform in small and individual promotions and won everyone's hearts. That is why he was called 'The Underground King.'
A wrestler first
Having started boxing at a very young age, he began training under his father when he was just eight years old. Around three years later, Alvarez joined a youth wrestling program where he first started properly train in wrestling. He loved wrestling, and he believed he would eventually become a professional at it.
However, life had different plans for the fighter. During his college years, his interest in wrestling decreased while a love affair with MMA kicked off. Alvarez got many scholarships offers to wrestle, but the former champion did not pursue them and after he graduated in 2001, he started training in MMA. This was the first time Alvarez had consciously pursued a career in the sport and as they say, the rest is MMA history.
Younger brother is also a great fighter
ADVERTISEMENT
Article continues below this ad
Fighting runs in the blood of the Alvarez family. Eddie Alvarez is a globally renowned legend in MMA, but what many people don't know is that his brother is also a very talented fighter.
Albert Alvarez, Eddie's younger brother, has followed in his brother's footsteps all along and even wrestled when he was younger. Albert was hesitant in pursuing a career in MMA, but big brother Eddie has always supported and guided him.
ADVERTISEMENT
Article continues below this ad
Eddie Alvarez has been a bonafide MMA legend. Fans love what the underground king does and has done for the sport. A legit champion and a world-renowned fighter, Alvarez is adored by fans all around the globe. Fans love to see him compete, and it seems like they can enjoy that for a few more years as Alvarez is not done yet. The Underground king will return to the Octagon, and we are excited to see what the future holds for our favorite superstar.