5 Things We Didn't Know About Israel Adesanya
Published 12/02/2020, 11:52 AM EST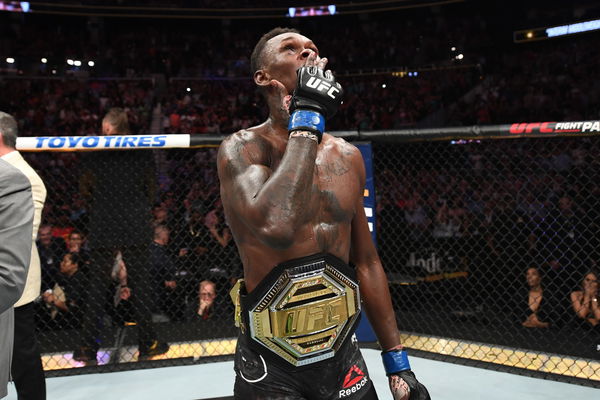 Israel Adesanya is one of the greatest middleweight fighters of the Ultimate Fighting Championship. The Nigerian born New Zealand fighter is a powerhouse of talent and skills and is undefeated in his MMA career till now.
ADVERTISEMENT
Article continues below this ad
'The Last Stylebender' is extremely dangerous and also holds titles like the Glory middleweight contender winner and two-time cruiserweight and heavyweight champion in King in the Ring.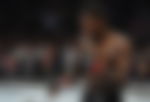 ADVERTISEMENT
Article continues below this ad
The Nigerian's records are phenomenal and one of the best in the sport's history. Though he is very popular among his fans, there are some lesser-known facts about the champion.
#1. Israel Adesanya is not undefeated
The 20-0-0 record holder is well known for his undefeated record in his career. Although the fighter has six losses in his combat sports career. He has a stellar record of 75-5 in his kickboxing career and 5-1 in his professional boxing career.
Two of those kickboxing losses came via Alex Pereira who won 40 of his 46 pro kickboxing fights before ending his MMA career with a record of 3 fights for 2:1:0.
#2. 'The Last Styleblender' has his nickname inspired by a TV series
The unstoppable fighter is known for his flashy living and fighting style. Also, the champion was a big fan of the children's television series, 'Avatar'. Adesanya loved the main character so much that he saw a similarity between his desires and the character.
He could draw similarities in terms of his aim to master all areas of MMA and the character's desire to master all four elements of the earth. Thus he decided his nickname as 'The Last StyleBlender'.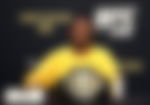 #3. Adesanya has the UFC Attendance record to his name
The 31-year-old champion's records are not only limited to knockouts. His bout against Robert Whittaker at UFC 243 at Melbourne saw an overwhelming crowd of 57,127 people at the Marvel stadium.
This broke the earlier record of Holly Holm vs Ronda Rousey, which was held in 2015, which saw a crowd of 56,214.
#4. Israel Adesanya loves dancing
The Nigerian fighter is known for his fun-loving personality. During his younger days, he wanted to make a full-time career out of dancing, but due to parental pressure; he switched his interest to martial arts.
The fighter celebrates his victories with his amazing dance moves quite often.
ADVERTISEMENT
Article continues below this ad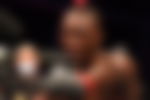 #5. 'The Last Styleblender' worked in a leather tannery
One of the best fighters in the history of the sport used to work in a leather tannery before becoming a professional mixed martial artist.
ADVERTISEMENT
Article continues below this ad
Adesanya considers this as one of the worst jobs he had to do in his lifetime. No matter his struggles, the legendary fighter has come a long way in his career and has already crossed numerous milestones.