"A Child Will Rupture His Intestines" – BMF Jorge Masvidal, Ben Askren & Fans Horrified of Outrageous Training Routine
Published 01/24/2023, 11:51 AM EST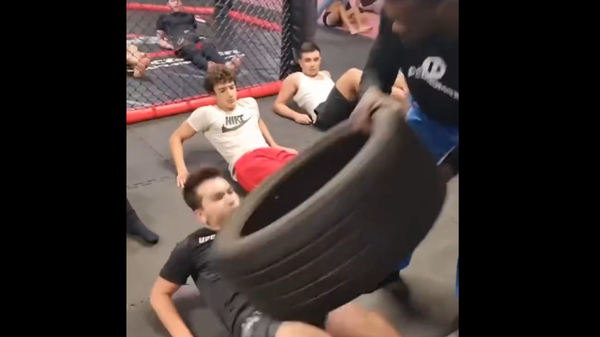 As the popularity of combat sports and MMA has grown considerably, so has the number of gyms and training centers. While there are many legitimate coaches, low-quality gyms with poor coaches have always been a huge issue. One can easily differentiate between a legit training center and a phony one just through the training techniques they employ. 
ADVERTISEMENT
Article continues below this ad
Recently, a viral clip of a dubious training technique has been doing the rounds online. The clip showed multiple young students lying on the floor while getting hit by a huge tire. It has gained so much notoriety that even UFC fighter Jorge Masvidal and former fighter Ben Askren shared it.
Masvidal even raised the question of whether anyone would want their kids to go through that training. His former opponent Ben Askren too retweeted the clip which garnered a lot of reactions from fans.
Ben Askren shares viral training clip of coach hitting students with a tire.
The clip shared by Askren involved an outrageous technique that many would consider extremely unsafe. In what seemed like an MMA gym, young students were getting hit with a huge tire by one of the coaches. The 18-second clip showed the mostly young kids lying down on the ground while the trainer bounces a massive tire on their abdomen. 
The objective of the training could not be verified, but one can assume it was for conditioning purposes. In that case, it's safe to say that whoever decided to add that to the training regimen is clearly a fraudulent coach.
People share hilarious reactions to the clip on Twitter
Ben Askren retweeted the clip while asking how did the coach even get so many students to sign up.
"I'm dying laughing but also wondering how this guy convinced so many people to come to his gym." tweeted Askren.
Let's take a look at some of the reactions that caught our attention. 
His workouts leave you so tired. Worth the money.

— The SportsNerd (@Propheticz) January 23, 2023
One individual mentioned how he'd react if he was in the gym
Yeah I would've been walking out when he pulled out the tire!😅

— Matt Taylor (@MattTay24792862) January 23, 2023
A couple of the reactions compared the training to getting hit by a vehicle.
At least you will survive getting run over by a bus, and that should help with your insurance premiums.

— DaiGlyndwr (@Dai_Sanders) January 24, 2023
They're training for a car crash

— Nathaniel The Great (@MintedLambChops) January 23, 2023
This individual was reminded of classic 80's movies after watching the video.
Someone's been watching too many 80s kung fu movies 🫣

— 𝘋𝘰𝘮 dans le ǝɯo̮p 🏴‍☠️ (@DomDansLeDome) January 23, 2023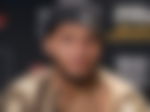 But the most obvious reactions were the ones who brought up the risk involved, especially since the training was done on kids.
Bout to rupture somebody's spleen

— Ryan A. Hofmann (@ryanlenin) January 23, 2023
ADVERTISEMENT
Article continues below this ad
A child will rupture his intestines and end up with a colostomy bag for life.

— Jimmy the Jester (@BotFromRussia69) January 23, 2023
Watch This Story: Everything we know so far about the Colby Covington-Jorge Masvidal brawl in Miami
ADVERTISEMENT
Article continues below this ad
The reactions from Masvidal, Askren and the fans were completely natural considering the extent of foolishness involved in the training. It would be shocking that people would end up visiting this gym after the reactions that the clip was able to garner.
What do you think of this type of training video? How unsafe is it? Let us know in the comments.