A Detailed Insight of the Feud Between Tyron Woodley and Colby Covington
Published 03/29/2021, 5:29 AM EDT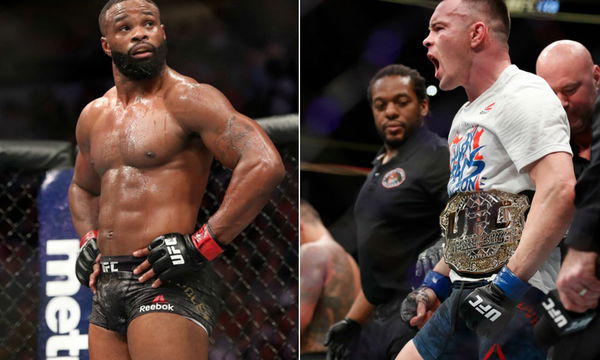 Colby Covington and Tyron Woodley fought on September 19, 2020, as 'Chaos' got the better of the former welterweight champion and earned a victory via 5th round T/KO. The feud between the top welterweight contenders dates back to 2014. Both men share a long history between them and should have fought much earlier in their career when Woodley was still in his prime.
ADVERTISEMENT
Article continues below this ad
Nevertheless, at least they finally stood across the Octagon together. Covington first got to know 'The Chosen One' in 2014 when he was brought to Woodley's gym as a sparring partner ahead of 'T-Wood's' fight against Rory MacDonald at UFC 174. Although he was brought in to give 'The Chosen One' the reps and practice needed ahead of a UFC fight, many claim 'Chaos' used to push too hard in training.
Colby Covington and Tyron Woodley: Early days of training
ADVERTISEMENT
Article continues below this ad
Covington claimed he was not treated as a training partner by Woodley, who he felt used him to feel good about himself.
"The experience was very fake. I could tell that the first day after training. He wasn't bringing me in as a teammate or this and that…He was trying to look good and build his confidence off of me. I wasn't going to let that happen," Covington said to ESPN.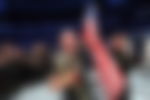 "I'm not here to be a sparring partner. I'm here to win my own world title and to be the best fighter in the world," said 'Chaos'.
He also added that he expected to do things together with Woodley after training, like going out together or going to eat together. But those expectations weren't met by Woodley, and 'Chaos' was left alone in his hotel room.
Those experiences further increased Covington's animosity towards 'T-Wood'.
Colby Covington says Tyron Woodley wanted him to build a brand
According to American Top Team's Dan Lambert, the fight between Covington and Usman at UFC 245 was just a light version of Covington vs Woodley. 'Chaos' and 'The Nigerian Nightmare' shared some real animosity towards each other, but according to Lambert, it nothing compared to Covington's beef against Woodley. Now, that's saying something to describe the feud.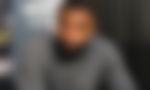 Woodley on the other hand believes Covington could meet him because of his work ethic and mentality primarily. Otherwise, it wouldn't have been possible for 'Chaos' to get the early exposure that he got from ATT.
But according to 'Chaos', Woodley always wanted him to build a brand. "He was trying to tell me about a model or way I should build my brand. He's always been about the brand. It doesn't matter about the fighting, it's about building the brand," said Covington.
This might come as a bit of a surprise to many fans, mostly considering the over-the-top persona that Covington carries outside the Octagon. According to the former interim welterweight champion, "At the end of the day, fighting is fighting. You get locked in the cage, and if you get your hand raised everything speaks for itself. I don't really care about a brand. I'm here to fight and be the best in the world."
Again, those words can be very surprising as Covington always keeps his pro-wrestling persona on, but according to him, his brand comes after his fighting unlike Woodley's.
Tyron Woodley says Colby Covington was his warm-up guy
According to Woodley's coach Din Thomas, whenever a new guy comes into the gym to prepare 'The Chosen One' for a fight, he always takes them out to eat and helps them as much as he can. However, that wasn't the case with Covington, as he preferred to be on his own and do things as he wished while in the gym.
"He didn't give off that vibe that he wanted to be part of the team. All the other sparring partners we've brought out over the years will say they've had a good time, made some money and went home. Even in just drilling he would try to refuse to allow Tyron to get an advantage everywhere, and you know, I think he was being more competitive," said Thomas.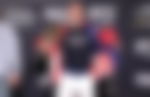 In an Instagram video released in November 2018, the then welterweight champion, Woodley, revealed Covington used to be his warm-up guy.
Woodley squashes beef with 'Chaos' as the latter makes UFC debut
On an August 23rd, 2014 card in Macau, 'The Chosen One' was fighting Dong Hyun Kim in the co-main event. Covington was making his UFC debut on the same card against Wang Anying. "I remember telling him, 'You're an a**hole. I want to whoop your a**. But I'm literally gonna squash all the beef. We've both got work to do," Woodley recalled about that night.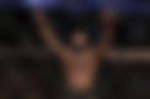 Both fighters eventually won their respective fights via finishes, and it seemed like the duo would put their feud behind and help each other to become world-beaters. Woodley beat Kelvin Gastelum to earn a shot against then-champion Robbie Lawler. Subsequently, 'T-Wood' became the champion by knocking out 'Ruthless' Lawler in the first round at UFC 201.
Covington also racked up win after win except for a shock loss to Warlley Alves at UFC 194. Covington was on a winning streak, but he was on the cusp of being cut by the UFC as the promotion found his wrestling and pressure-heavy style to be boring. Hence, 'Chaos' decided to take on a pro-wrestling persona and turned himself into a heel character.
Covington vs Woodley: the call-outs
'Chaos' fought Brazilian submission wizard, Demian Maia, in Sau Paulo in an October 2017 card. Following the fight, he called the Brazilian fans 'Filthy animals' in his Octagon interview. It was one of the most epic rants in recent UFC history. He also called out Woodley, who had defeated Maia in his last title defense.
However, Woodley was dealing with an injury at that point in time. So, the UFC scheduled Covington against Rafael dos Anjos for the interim belt. They pushed Darren Till to challenge Woodley rather than setting up the Woodley-Covington bout that everyone wanted to see.
"I was stunned that they did not try to do that [Woodley vs. Covington] title fight when it was there. It did not make a lot of sense to me. I feel like they rushed Till into that spot," said ATT's Dan Lambert.
Woodley defeated Till and became a five-time world champion, and Covington was once again pushing for the title fight. However, according to Woodley, 'Chaos' negotiated himself out of a fight against him as he was asking for an insane amount of money. The UFC instead booked Woodley against Kamaru Usman, who took his belt at UFC 235.
Covington challenged Usman at UFC 245 but lost by a 5th round T/KO. After their main event, Woodley revealed that he wasn't impressed and was disgusted. He said he wanted to throw up and claimed that if he punched Covington, the latter may have been on life support.
Woodley then fought Gilbert Burns and lost a lopsided decision. Covington said that the former champion was washed up, and the UFC was just testing him by putting him against 'Durinho' to check if he was still a relevant contender in the UFC welterweight division.
Tyron Woodley vs Colby Covington: Finally they fight
With both fighters coming off losses, the UFC finally managed to put them inside the Octagon for a clash. They were set to headline a UFC Fight Night card in September. Woodley brought in Covington's former training partner and roommate, Jorge Masvidal, to help him prepare. Woodley and Masvidal share a good relationship as they also have trained with each other for years due to their ATT bondings.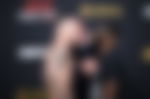 However, Covington took a shot at Woodley's move. "Woodley is a smart man. He brought in the 'Street Judas' Masvidal to learn how to lose. Because I've been training with Jorge for nine years and I beat his a** every day. He's a joke. I'm sure he's training Woodley to learn how to lose and how to get his a** beat by me. That's all he ever did," he said.
Covington gets away with the win inside the Octagon
ADVERTISEMENT
Article continues below this ad
'Chaos' earned a T/KO victory as 'The Chosen One' suffered a rib-injury in the last round of their fight. The end to this epic rivalry could have been much more intriguing had they fought when 'T-Wood' was a world-beater and the 170lbs champion.
Nevertheless, it was one of the most heated rivalries in the history of the UFC. And the roots of their differences were years in the making. It is very rare that fans get to see build-ups as this one had.
What do you make of the Woodley vs Covington rivalry? Where does it rank in the all-time list? Share your thoughts.
ADVERTISEMENT
Article continues below this ad