'A Great Mixed Martial Artist Himself' – Mike Perry Shares Details of His Cornermen
Published 04/10/2021, 1:28 PM EDT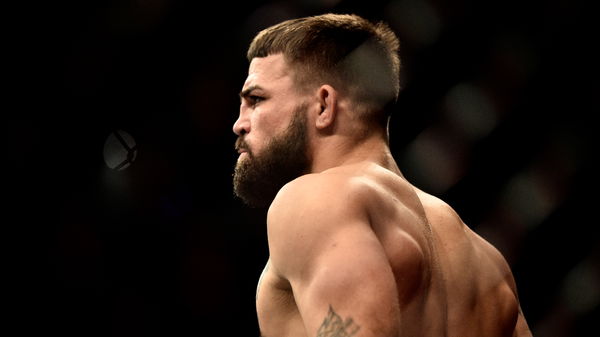 Mike Perry will face Daniel Rodriguez at UFC Fight Night and the fighter has revealed who all will be in his corner during the fight.
ADVERTISEMENT
Article continues below this ad
Perry previously was in the news when he decided not to have any of his coaches or professional people in his corner to help him during the fight. In Perry's corner during UFC 255, there were only his girlfriend Latory Gonzalez and his friend Matthew.
Not having anyone with professional MMA experience in his corner was a surprising decision that raised plenty eyebrows. Although, Perry did not care much for such news, saying whoever was in his corner was for moral support.
ADVERTISEMENT
Article continues below this ad
Who does Mike Perry Have in his corner for this fight?
During a recent interview, Perry was talking about what has his preparation been for the fight. 'Platinum' talked about how hard he has worked with his coaches. Since his loss to Means, Perry has been really training hard and his coaches have helped immensely during the time.
Perry was talking about the same. "You know the coaches weren't able to be here with me this week, but I'm looking to go out and showcase what we've worked so hard on with one of my teammates, Nassourdine Imavov, who is a great mixed martial arts fighter himself, he has trained back in pairs with the likes of Francis Ngannou, he's been at Jackson wink, he's been all over the place training so it's great to have him here to help."
Nassourdine Imavov is a part of the MMA Factory there he trained with many notable athletes like Francis Ngannou. Imavov has a 9-3 record in MMA and is a great fighter. Having someone like Imavov would certainly help Perry during the fight.
ADVERTISEMENT
Article continues below this ad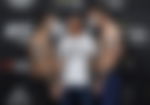 Latory Gonzalez will again be in Perry's corner
However, Imavov is not the only one to be a part of Perry's corner, as Latory Gonzalez will be present there as well. It comes as no surprise that Gonzalez will be there. The two share a great relationship and Latory is always there to support Perry in every aspect of his life.
ADVERTISEMENT
Article continues below this ad
"Nassourdine and Latory will be my corners," Perry has said.
Latory Gonzalez will provide Perry the emotional support, while Imavov will be the tactical support. This would certainly help Perry doing great in the fight and hopefully winning.