A Late Entry for Andre Ewell and Chris Gutierrez in UFC 258
Published 02/09/2021, 4:37 AM EST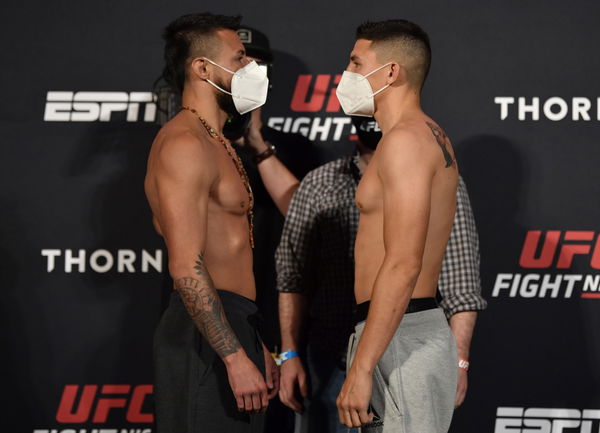 ---
---
Andre Ewell will face Chris Gutierrez in a featherweight or catchweight bout in a brief-notice fight which will take place in Las Vegas. The weight class is still unknown, as they haven't released an official statement yet.
ADVERTISEMENT
Article continues below this ad
Andre 'Mr.Highlight', originally had to take on Cody Stamann last week, but unfortunately, because of a positive COVID-19 test result and two immediate negative results, he had to back out and go on a 10-day quarantine.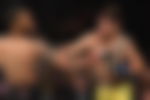 Andre Ewell Started his UFC career in September 2018. He faced Renan Barao on his promotional debut fight, claiming his first win over a split decision. From then on, Ewell has fought 6 bouts, claiming 4 wins and 2 losses.
ADVERTISEMENT
Article continues below this ad
The Andre Ewell – Chris Gutierrez bout is on!
Chris Gutierrez is understandably excited for the matchup and has shown a great deal of interest. He accepted the offer, as his gym FactoryX muaythai MMA released the news of his fight against Andre a few hours ago.
Andre and Chris both have a lot of potential. Andre holds a record of 17 wins, 6 losses and 0 draws, while Chris holds a record of 15 wins,3 losses and 2 draws. Ewell's long reach is in no compare with Chris Gutierrez.
With a guy like Gutierrez, he's been fighting a top competition for a long time outside the UFC and holds a lot of experience.
In terms of significant strikes landed per minute, Andre has 4.5 given to 4.2 taken, but Gutierrez has 4.2 given and 2.11 taken. So he definitely has the upper hand in striking defense.
UFC 258 blockbuster fight- Usman takes on Burns for the Welterweight title
ADVERTISEMENT
Article continues below this ad
At UFC 258, two former teammates go to war as they aim for the welterweight belt. Undefeated in the UFC, Nigerian king Kamaru Usman has defeated every challenger he has faced inside the octagon.
Now, Gilbert Durinho Burns, a perfect contender who's known for his Explosive finishes and fight-ending techniques, has challenged to take on Usman.
Burns has put in a lot of effort to learn, develop and practice his MMA skills and now is fully ready to take ever the reigning champion.
ADVERTISEMENT
Article continues below this ad
UFC 258 has a lot of power-packed fights. Whom are you supporting?