After Dana White, Joe Rogan Speaks on Former ESPN President John Skipper's Incident Which Paved the Way for UFC to Get Mainstream
Published 01/10/2023, 9:30 AM EST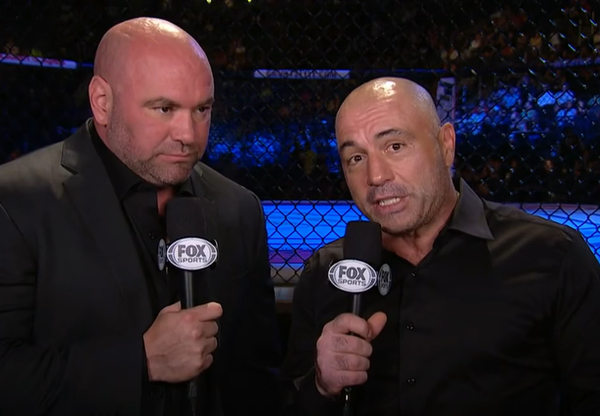 The rise of UFC over two decades is one of the best stories in combat sports history. One may credit UFC President Dana White, or some may say that commentator and podcaster Joe Rogan helped UFC become mainstream. Whatever the case may be, some credit can go to a controversial incident involving former ESPN Boss John Skipper's departure from the company. After White, now the UFC commentator and announcer Joe Rogan had his say about the controversial release of the ESPN President. Furthermore, Dana White also said that this incident was pivotal in a major business deal for the UFC.
Joe Rogan is shocked to know the reason for the former ESPN Boss' departure
On JRE #1920, Rogan heard the news of the reason former ESPN Boss John Skipper left the company. His guest Dave Portnoy revealed it was an alleged cocaine addiction and a subsequent extortion deal that led to this decision.Rogan said, "I don't know who that is… He had to leave ESPN because of a coke dealer? That's fucking so stupid. The guy was doing coke… I think in that world you can't even admit you did coke. It's a stupid world… It's a stupid world where you have to pretend to be a fake person."
ADVERTISEMENT
Article continues below this ad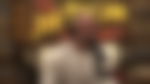 Furthermore, Rogan shared his thoughts on the departure. He added, "Jesus Christ, the guy did good work, so he likes to do a little coke… 27 years at Disney, washed down the toilet for a little coke… Meanwhile, you look at the body of work that he did. Did he do a good job? I don't know, but if you kept him fucking hired for that long, I would assume he was doing good work. Fucking knuckleheads."
Dana White's take on the departure of John Skipper
Dana White explained in an interview with Grant Cordone the reason for the departure of John Skipper. He said, "You ever hear of John Skipper? John Skipper ran ESPN. Now, I think he runs DAZN. Runs ESPN, beloved, looks like the squarest dude on the planet."
Moreover, he continued, "Older guy… Hates UFC. Hates it. Hates UFC. Big soccer guy. For whatever reason, different people like different things. And I'm not s***ing on John Skipper. But this is a fact, this happened and this is a true story."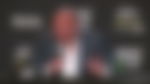 Furthermore, the UFC President also explained how UFC ended up dealing with ESPN. He said, "Who do they put in as the new president? Jimmy Pitaro, who ran Yahoo! Sports for years. I've known him a long time. He's a great dude, and he loves the UFC."
ADVERTISEMENT
Article continues below this ad
While explaining to Grant Cordone, White said, "John Skipper's cocaine dealer is gonna rat him out. So he has to tell Disney 'My cocaine dealer is gonna go public' or whatever, so he has to step down from ESPN, right at the time we're trying to make a new TV deal."
Moreover, he added, "Now you got him, you got a guy named Kevin Mayer, who is really close to [Endeavor CEO] Ari [Emanuel], and we ended up doing the ESPN deal when our deal was up." White was happy to sign with ESPN even after aggravated incidents.
ADVERTISEMENT
Article continues below this ad
Watch This Story: Joe Rogan reveals the real reason behind Conor McGregors Demise
Let us know what you think of this controversial incident. Was the UFC lucky because of the scandal?
Edited By: Yeswanth Praveen