After Knocking Out Israel Adesanya Twice in a Row, Alex Pereira Makes Bold Claim for UFC Championship Rematch
Published 11/29/2022, 12:05 PM EST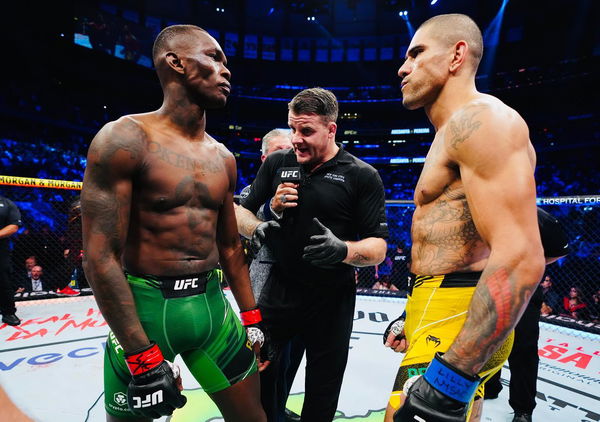 The recent turn of events in UFC 281 resulted in the crowning of a new middleweight champion. Alex Pereira defeated the former title holder, Israel Adesanya. However, the rivalry between the duo is one that roots back to their kickboxing days. Moreover, the champion's opinion about a rematch is in fact something every MMA fan has wondered about.
The UFC middleweight champion appeared in the recent episode of 'The MMA Hour'. There, Ariel Helwani took a step ahead and asked the 35-year-old champion what he thinks of a rematch. Undeniably, the Brazilian had an aura and reply filled with nothing but confidence.
ADVERTISEMENT
Article continues below this ad
Alex Pereira opines on the result of a rematch with Israel Adesanya
Alex Pereira defeated Israel Adesanya in the main event of UFC 281. Although the 'Stylebender' dominated in the first couple of rounds, he downplayed Pereira in the fifth one. Thereby, the title of the middleweight champion was transferred to the 'Poatan'. However, this was not the first time the two met in the arena. Nonetheless, the question that revolved was who would win if the two faced each other once again.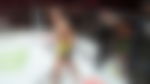 The host, Ariel Helwani, questioned Pereira about his opinion, in case he and Adesanya fought again. Pereira replied that he had watched the last fight at least 30 times. Thereafter, he came up with a lot of different ideas and certain corrections. He revealed that just going by the bruise, he could tell that his hand was badly damaged. The champion's translator told Helwani, "But just the fact that he's going to be able to fight before he fully healed hand." This will indeed make a big difference in the fight.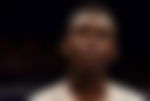 However, if Pereira could fight 'The Last Stylebender' again, he believed that he would win again. The translator also added, "But in general, man, like, he just- he just see himself winning. He know he can lose, he can win, he can draw. And he see himself winning the fight."
ADVERTISEMENT
Article continues below this ad
History of 'Poatan' and 'Stylebender'
Adesanya and Pereira share a history together. Both of them hail from the arena of 'Glory'. The duo previously fought twice as kickboxers. They fought in Glory of Heroes 1 and Glory of Heroes 7, in 2016 and 2017, respectively. However, the 'Stylebender' could not stand straight against the 'Poatan'. Pereira rose victorious in both fights.
Following his second loss to Pereira, the Nigerian fighter decided to switch to the UFC in 2018. Without a question, Pereira followed suit and landed in the UFC in 2021. Given the history between the two, they were, in fact, destined to meet inside the cage.
ADVERTISEMENT
Article continues below this ad
Watch This Story: Five Times Israel Adesanya Obliterated His Opponents Inside The UFC Octagon
What are your thoughts on Pereira and Adesanya's rematch? Let us know in the comments down below. 
Edited By: Vineet Nandwana