After Retirement UFC Veteran Gets Honest on Dana White's True Treatment of Fighters: "He Only Cares About Himself"
Published 12/05/2022, 2:45 PM EST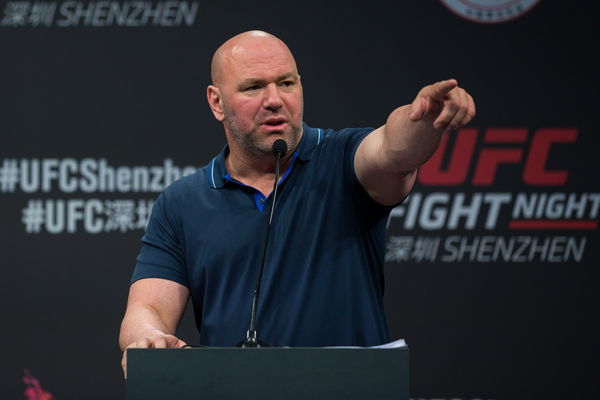 Gray Maynard is a well-reputed name in the world of MMA. The former UFC Featherweight fighter is well known for his raging rivalry with the former UFC Lightweight Champion, Frankie Edgar. Maynard also took on Edgar for the Lightweight Championship two times.
But one of the bouts ended in a no contest while Maynard got KO'd in the fourth round of the second fight. Recently, he took to Reddit and posted that he was ready for an 'AMA' (Ask Me Anything) session.
One of his followers asked him to provide his honest opinion about the UFC boss, Dana White.
ADVERTISEMENT
Article continues below this ad
Maynard's reply implied that he didn't think of the UFC boss very highly. He also hinted that the UFC boss possessed a self-centered mentality, much like a lot of other billionaires.
Gray Maynard indirectly labeled Dana White as selfish
Maynard is known by a lot for his altercation with Joe Rogan after 'The Ultimate Fighter 5' final fight, which was ruled out as a 'No Contest' after both the fighters were declared unable to fight by the referee.
Maynard used his Reddit profile on Sunday and posted, "I'm Gray Maynard, ready for my AMA. Lets roll!".
One of his followers requested his answer about the character of the UFC boss, Dana White. He wrote, "Honest opinion of Dana White?"
Maynard revealed his honest opinion about the UFC boss in his answer.
He replied, "I think he only cares about himself and what's going to get him what he wants. but, that's how a lot of billionaires are. that's why they are billionaires. you don't get that by helping too many people".
It is pertinent to note that Maynard is not the only UFC fighter to have negative views about Dana White.
The UFC boss also had some other altercations with fighters, the most noted one being his feud with the 'Huntington Beach Bad Boy', Tito Ortiz. White has also been accused multiple times of underpaying the UFC fighters.
Dana White also had multiple allegations about his character from his mother
Dana White's mother, June White, has written about the personality of the UFC boss in her unofficial autobiography "Through a Mother's Eyes: The Dana White Story". She had a lot to faults to point out within White's character.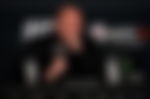 In an old interview, June White talked about several negative aspects of Dana White's character. She stated, "It is difficult for me to see how, as the popularity of the UFC evolved, the person I once knew changed into someone who is egotistical, self-centered, arrogant, and cruel. Dana went from being a true friend, a good son, and a truly nice person to being a vindictive tyrant who lacks any feelings for how he treats others."
ADVERTISEMENT
Article continues below this ad
She also accused white of not helping even his 93-year-old grandmother, who passed her days in a trailer while White was earning millions. She also said, "Dana has a reputation for being ruthless and going after anyone he feels has said or done anything he doesn't like with a vengeance."
Watch this Story – Joe Rogan, Conor McGregor, Dana White – A peek inside the luxurious mansions of the UFC personalities
ADVERTISEMENT
Article continues below this ad
It can never be denied that the UFC we know today was built by the almost single-handed efforts of White. But, reports of him being heartless and self-centered have been heard multiple times.
With his mom also supporting this fact, is it a reality that Dana White has a vindictive personality?
Edited By: Debmallya Chakraborty