After the Death of His Celebrity "Boyfriend", Joe Rogan Tragically Reveals He Had Another Drug-Addict Friend Succumb to Narcotics in 2000s
Published 12/26/2022, 1:00 PM EST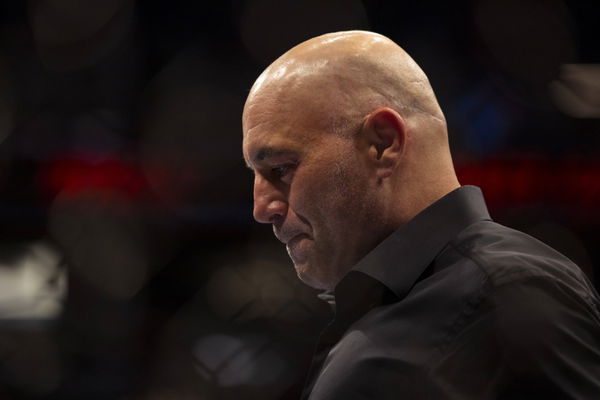 Joe Rogan has recently reflected on the tragic outcome of one of his dear friend, Anthony Bourdain. Joe Rogan's work demands him to interact with a lot of people. Some of them remained as acquaintances, while some became closely attached.
Anthony Bourdain was one such friend of Joe, with whom he developed a close bond. So much so that Rogan's wife used to call Bourdain his 'boyfriend' to emphasize on how close they were.
Unfortunately, their brotherhood did not last long due to the untimely passing of Bourdain. Rogan went on to elaborate on their bond and also discussed Bourdain's drug-addiction.
ADVERTISEMENT
Article continues below this ad
In the episode #1910 of "The Joe Rogan Experience", Rogan was joined by Mark Laita from Soft White Underbelly. They both have a great deal of understanding in knowing people who have gone through the worst trials in life.
As the conversation went on, the two delved deeply into the subject of addiction. And because he once lost his close buddy, Anthony Bourdain, to addiction, Rogan feels strongly about this.
Upon discussing further on the subject, he recalled another such incident of losing another friend over substance abuse. "I had a friend named Johnny and he had a crack problem. And, he was a great guy. Like, really intelligent guy, could play musical instruments, could do complex math in his head… He was a brilliant, brilliant guy."
He continued by going into further detail while discussing his friend and all the poor decisions he had made in life.
At one point, Rogan attempted to extricate him from the slop, but was unsuccessful. "I met him when he was homeless and he was, you know, sleeping in these 24-hour pool halls or he'd get a bed in these flophouses and he was just, addicted to drugs. And he had mental health problems and he would self-medicate… I drove him to get drugs on multiple occasions and I tried to get him to get off of them."
Joe Rogan had a change of perspective upon losing a dear friend
After a while, the UFC commentator relocated to another city in pursuit of his career and has since only encountered Johnny a handful of times. But as soon as Rogan lost contact with his friend, he went back to his old ways shortly after.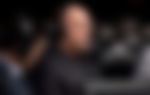 Rogan admitted that learning of his friend's passing left him feeling completely helpless, given that his friend was a good man and was coping with his own problems.
ADVERTISEMENT
Article continues below this ad
He said, "He had kind of resumed his life of being homeless and drug addiction. And then, I got a call from another friend that he died and that was around a little bit after 2000… It was such a helpless feeling because I knew him as a human and he was so funny and he was so smart."
He continued by saying that he had previously had a radically different perspective on drug addicts. But ever since he lost his friend, he's come to realise that this issue is far trickier than most of us could ever fathom.
"In my mind, the people that did that(hard drugs) were losers and idiots. And now here's this guy is clearly brilliant and a beautiful person. (He) was one of my favorite human beings. He was my best friend.", said Joe Rogan.
ADVERTISEMENT
Article continues below this ad
This was the second time he's lost someone close to him due to drug abuse. And he appeared visibly upset when discussing the topic on the podcast.
Watch this story: Joe Rogan Emotional Moments
Edited By: Debmallya Chakraborty