Alexander Volkanovski Leaks the Date for His Fight Against Brian Ortega on the Joe Rogan Experience Podcast
Published 05/28/2021, 10:40 AM EDT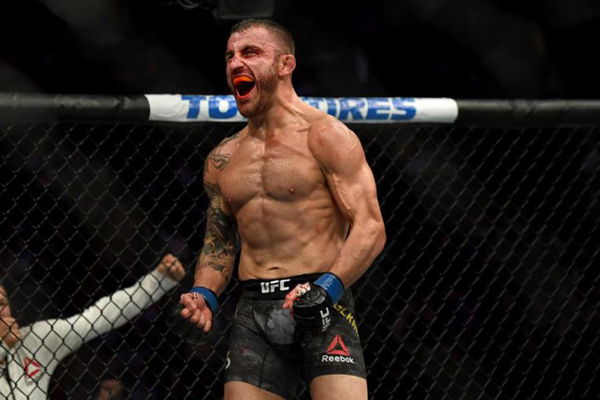 ---
---
Alexander Volkanovski is coming back to fight in the octagon following a year-long layoff. His last fight was a title defense against former featherweight champion Max Holloway, and he won the fight via a controversial decision. He is now set to face featherweight star, Brian Ortega.
ADVERTISEMENT
Article continues below this ad
Additionally, their rivalry will be glorified more when they face off against each other for the 29th edition of The Ultimate Fighter. The reality show is coming back after two years, and Ortega and Volkanovski will be the coaches.
The Aussie appeared on the Joe Rogan Experience podcast to talk about his experience and accidentally gave away a bit too much.
ADVERTISEMENT
Article continues below this ad
He talked about his time with Ortega and said that he could rile Ortega up easily. "It's not hard to get under his skin. Maybe that's going to be my strategy for my next one because I know how easily he is triggered. So, I'm just going to be like, 'Hey Brian, f*** you'," he joked.
Rogan then asked him if they had decided a date for the fight, and Volkanovski gave the fans something to get excited about.
"From what I'm told, I don't know if I would get in trouble saying this, I'm not sure, but it's like September. Early September," he answered.
"So you're fighting him in early September, and that'll be in the United States," Rogan asked further. "Yeah, I'm guessing. Yeah," Volkanovski replied.
This was the first announcement of the date on which he was fighting Ortega. The UFC had kept it all under wraps and this might spell some minor trouble for the Aussie.
Alexander Volkanovski and his controversial fights against Max Holloway
The featherweight belt was marred with a lot of doubt when former champion Max Holloway lost it to Volkanovski at UFC 245 in 2019.
The fight went the distance, and the fans thought that Holloway would emerge victorious. However, the judges had other ideas and gave the victory to the Australian.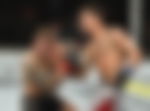 This prompted an immediate rematch that took place at UFC 251. Amazingly, the fight went the distance yet again, with Holloway looking like he was the favorite to win the fight. Like the first time, the judges stepped in and gave Volkanovski the win after a close fight.
ADVERTISEMENT
Article continues below this ad
His fight against Ortega will be his second title defense. Moreover, he is the favorite over the American. The fans would love to see their rivalry in the Ultimate Fighter and how it translates into the octagon. Well, they don't have to wait much longer.
Do you think Brian Ortega has a chance against Alexander Volkanovski?
ADVERTISEMENT
Article continues below this ad